What did the Indian Navy do this week? SSBCrack will get you up to speed with what the Indian Navy did last week.
Kargil Hero and India's First Blade Runner Shares his Inspiring Story To Young Officers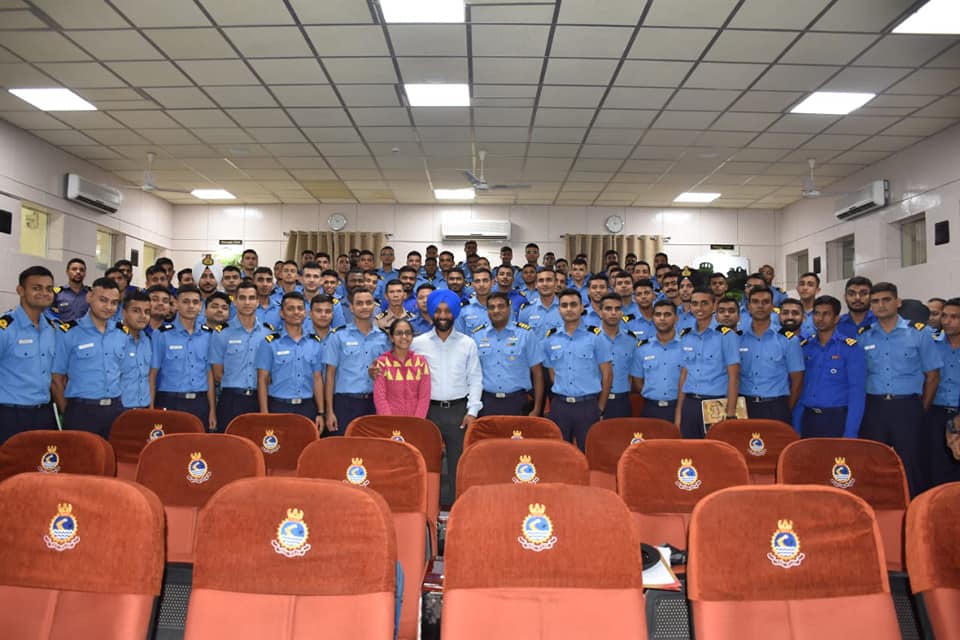 (INS Shivaji) Aug 23: Kargil War veteran and India's first blade runner Major DP Singh (Retd) visited INS Shivaji on 23 August 2019. During his visit, he interacted with the young officers of the Marine Engineering Specialisation Course with an inspiring talk correlating the importance of determination, persistence, sacrifice, courage and strength with his story both before and after the incident in the Kargil war, where he lost his right leg, and what made him take up running with 'blades'.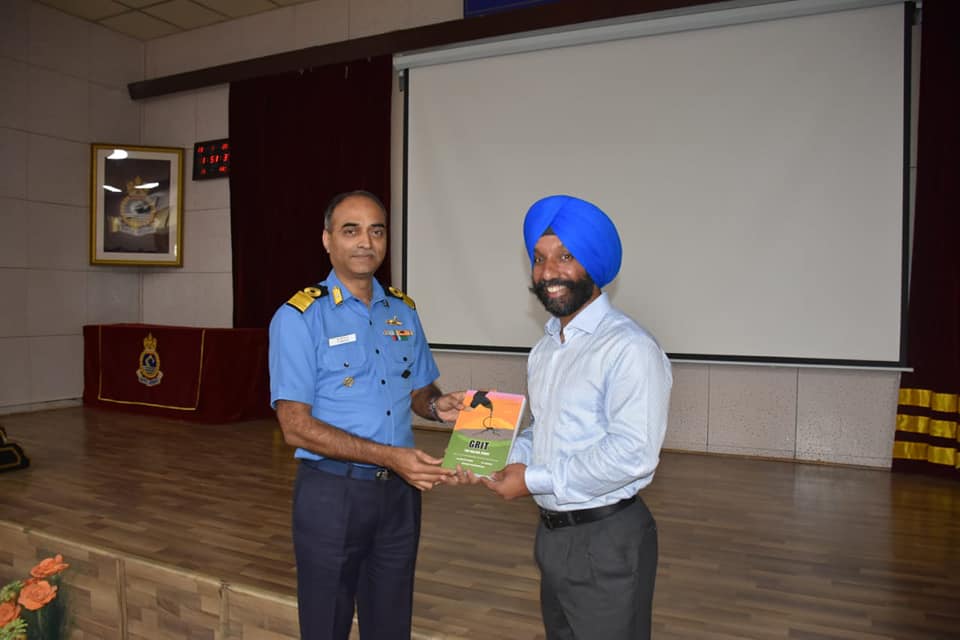 Navy Men Cycle To Spread Swacch Bharat Awareness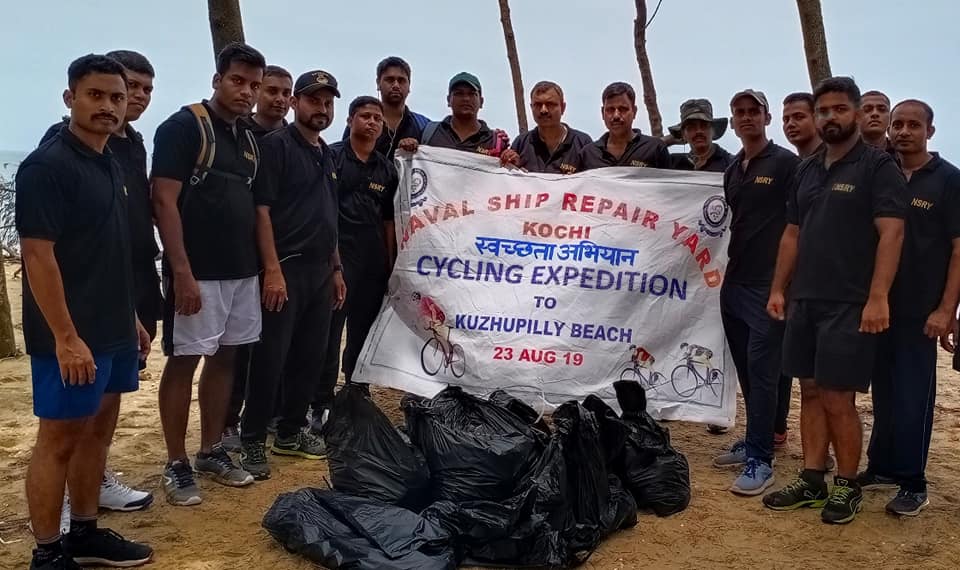 (Kochi) Aug 23: 20 naval personnel from Naval Ship Repair Yard (NSRY) (Kochi) undertook a cycle expedition from Kochi to Kuzhupilly Beach to spread the message of Swacch Bharath and environment protection on 23 August 2019. The expedition was flagged off by Admiral Superintendent of NSRY (K). The team undertook beach clean up at Kuzhupilly Beach and also interacted with the local population.
Navy Organises Stress Management Workshop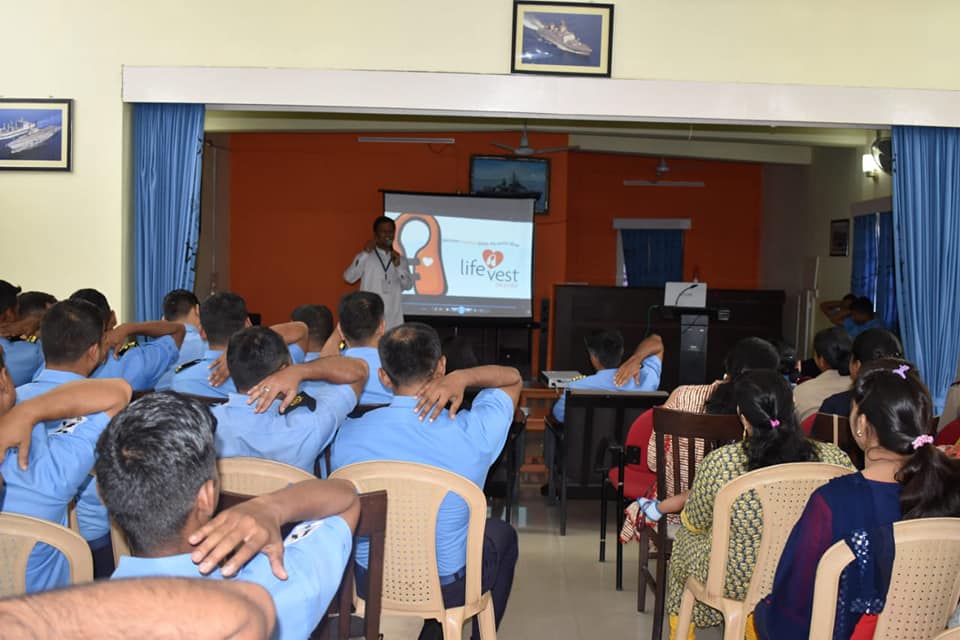 (INS Kattaboman) Aug 23: A Stress Management workshop, in association with Raja yoga Brahmakumaris, was conducted for defence personnel and families at INS Kattaboman on 23 Aug 19. The interactive session taught the audience different ways to channelise the power of the mind to bust stress related to work or home. The event concluded with the tying of Rakhi's by visiting Brahmakumaris to the participants.
Inter Flotilla Rowing And Pulling Competition AT – 19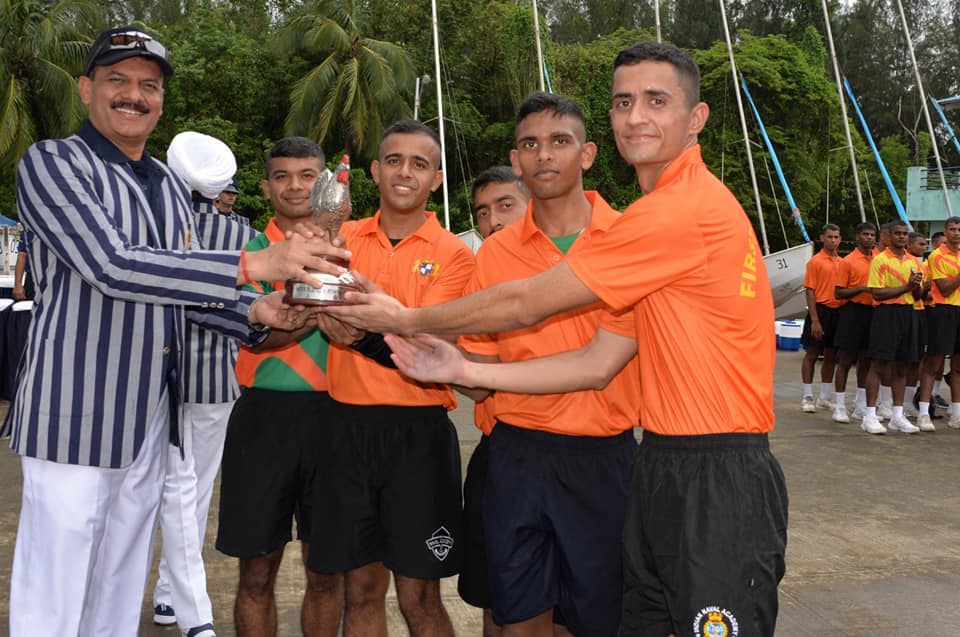 (Kavvayi) Aug 25: The Inter Flotilla Rowing and Pulling Regatta AT – 19 of the Indian Naval Academy (INA) was held in the Kavvayi backwaters on 25 August 2019. The two Flotillas fielded two teams each in eight different categories, competing in rowing over a distance of two km in Cox 4, Cox 8 class and pulling 27 feet Drop Keel (DK) whaler boats. 1st Flotilla, comprising Achiever, Braveheart and Cheetah squadrons emerged victors. The Commandant, Indian Naval Academy, Chief Guest for the event, presented the trophy and individual prizes to the winners.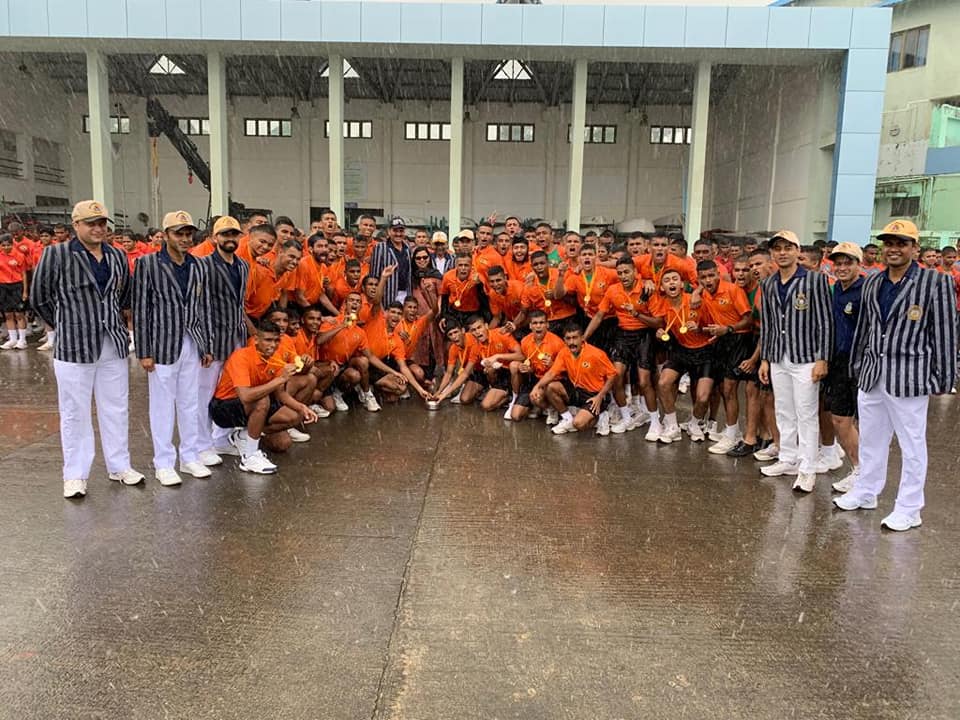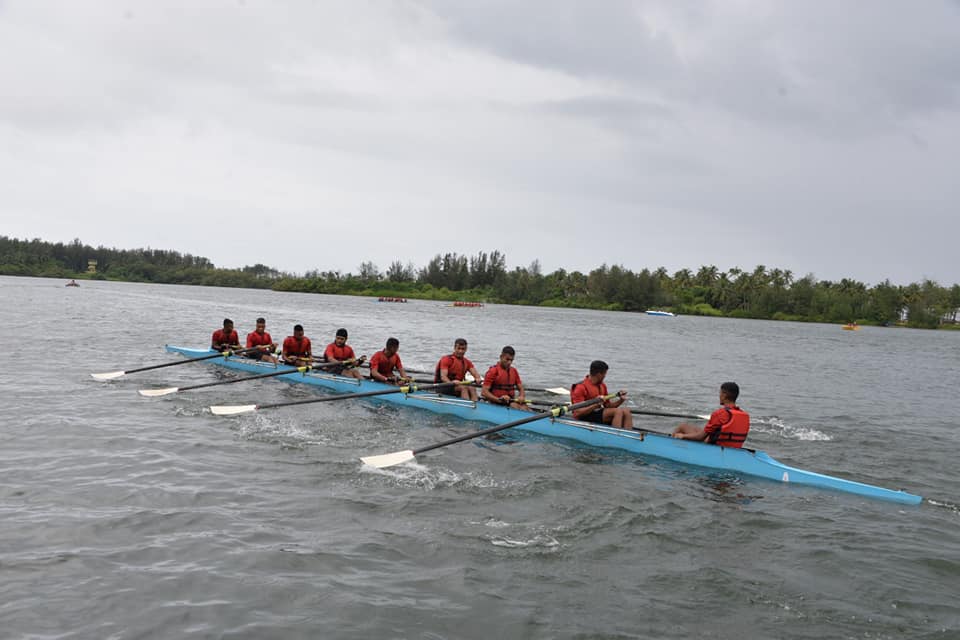 Two Day Space Workshop Organised Aboard INS Valsura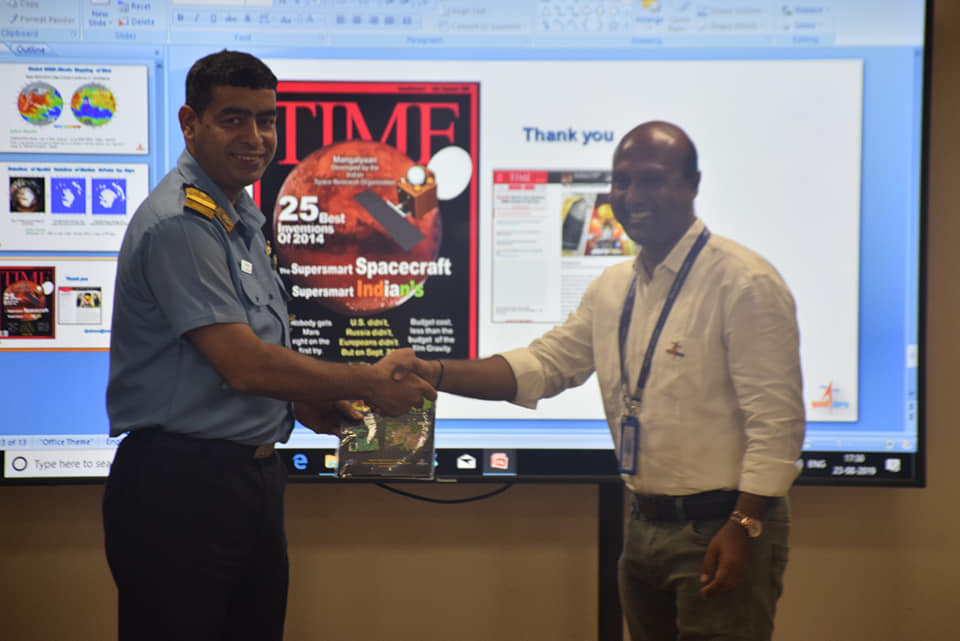 (INS Valsura) Aug 23: A two-day workshop on 'Space Technology' was organised at INS Valsura on 23 and 24 August 2019, with the objective of sharing technological advancements and missions undertaken by Indian Space Research Organisation (ISRO) with sea warriors of the Indian navy. Shri Deepak Putrevu (Scientist 'G'), Deputy Project Director of Chandrayan-2 mission and Mr. Kalpesh Borsadiya (Scientist 'E'), who contributed to the development of receivers for tracking PSLV and GSLV launch vehicles, spoke on a myriad of topics, which included Chandrayan-2, Mangalyaan, Indian Regional Navigation Satellite System (IRNSS) and satellite applications being used for civil, scientific and research purposes.