As per the latest update by the Indian Army's official career website, candidates who are appearing for the SSB interview are required to carry an RTPCR Covid-19 negative report at the time of reporting to the selection centre. Also, the test report must be conducted within 72 hours of reporting.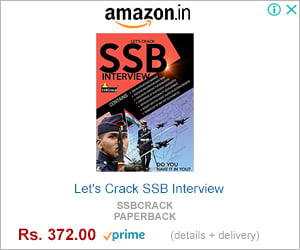 The official statement says: "ALL CANDIDATES REPORTING FOR SSB WEF 10 JUN 21 ARE REQUIRED TO CARRY A RTPCR COVID- 19 FREE/ NEGATIVE REPORT AT THE TIME OF REPORTING TO THE SELECTION CENTRE. THE SAMPLE FOR THE RTPCR TEST SHOULD HAVE BEEN GIVEN AND TEST CONDUCTED WITHIN 72 HRS OF REPORTING AT THE SELECTION CENTRE."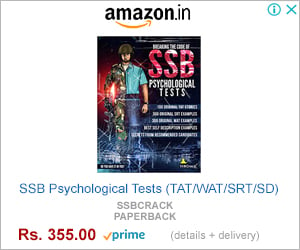 Many candidates are saying that they are finding it difficult to get the test report under 72 hours. Candidates who stay far from their SSB centre and find it difficult to get the report under 72 hours, we suggest them to reach the city a day or two in advance and do your testing in the same state and report to SSB accordingly.