SSB interview consists of three major tests known as psychological test, personal interview, and GTO. In this post, we are going to share SSB interview questions and answers. A personal interview at SSB is very crucial and it is considered very important while assessing your performance.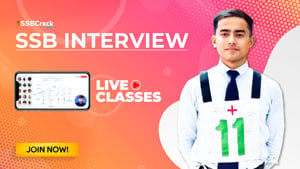 Candidates need to give their best during face-to-face personal interviews. Below we are giving the most common ssb interview questions with answers you will face at SSB. These are very basic questions you will face during your face-to-face interview. Also, note down the tips given below for better performance during the personal interview.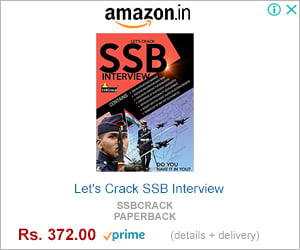 SSB Interview Questions and Answers 2023
What is your name, meaning of your name, meaning of other member's names in your family, compare yourself with them, name of place you come from, currently what are you doing?
Family: How many members, since when living at the same place, description and sort of relationship with each member, closer to whom, why closer, whom you admire. Compare yourself with any of your brother/s or sister/s. If alone what would you prefer to have an elder/younger brother/sister? Occupation of working members in the family, if you are working what is your job profile, salary etc.
Education: Institution where you had your education, since when, any achievements, any responsible post held during your education at the institution, represented institution at what levels, subjects you liked most and those you did not like at all, why, teachers you liked most and those which you did not like at all, why (here include the teacher and subject till all these years of education and not only school), name and specialty of institution where studied and a brief description about it namely its location, crowd, cultural and other heritages it carries. What are you currently doing ,what are further options (if not army),why, Why ARMY, since when liked army?
Friends: What type of friends you like, what type you do not like, where have you gone and where would you like to go with your friends, why are these people your friends, describe your best friend, compare him with you (appearance ,height, texture, thinking, something common in both of you), their hobbies and interests,their way of living life and what do they want to achieve in life.
Why do you want to join the defense forces, if not defense other options, how did you come to the conclusion that you want to join the forces. Did you try for NDA, why not succeeded? Why not proper efforts were given?
Your hobbies and interests, how do you pass your time, which task did you find most interesting in psyche and GTO series, which books have you read, why did you not score well enough in 12th as you scored in 10th , NCC knowledge, Scouts, RSP, MCC, etc., knowledge.
Your life in college, any memories, what is the difference between your friends at Pune and SSB center. If given chance what would you like to change in Pune ( Geographical, economical, agricultural, tourism, traffic etc.) Compare your hometown and hometown friends with friends in Pune and Pune as a place itself. Have you ever come before to the SSB centre previously. Which places did you visit the SSB place
Give 5 current national and international political news.
Give 5 current national and international sports news.
Some international matters, international organizations, their working procedure and a good knowledge of your specialized subject.
How would you organize a football match /hike/cycle race/ local festival /trek/swimming competition?
Why were you weak in some specified sphere, how did you cope up with it.
Have you taken coaching, why, what sort of?
Tips on how to answer in SSB Interview Questions
Be detailed in your explanation but do not talk things which are not asked.
Speak sensible, mature and rational. Make sure what you say do not contradict with your PIQ form.
Speaking is an art, whatever you speak give proper punctuations, gestures and emotions as necessary in your speech.
Making eye contact during the personal interview is very important.
Hesitation at the time of answering will cause a bad impression, never tell lies and give a full explanation of your family, friends, education, current life, future scope, and with an example for each.
What kind of questions have you faced during your personal interview? Write your thoughts in the comment box below.