Aspirants we are now publishing word association test example series for your practice, below you can find actual words from word association test of psychological test conducted during stage 2 of SSB interview. All the responses are just for sample purpose and may differ from one another. Please do not take these responses for granted.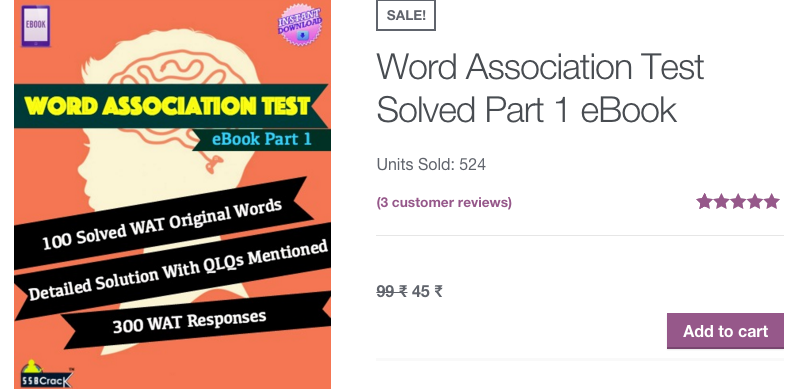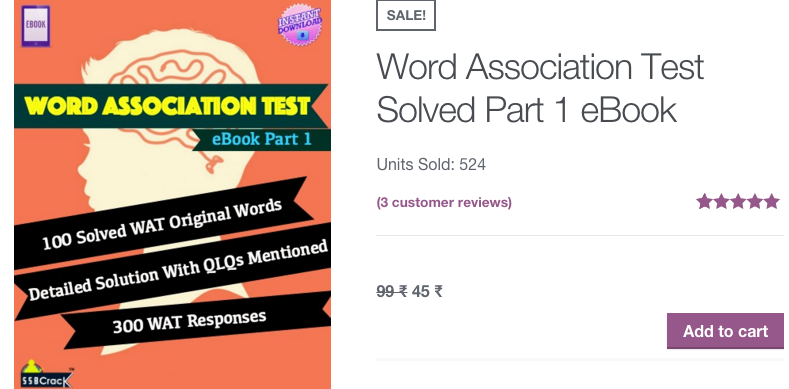 WAT Examples With Sample Answers
Award: Awards boost confidence.
Punishment: Punishments are meant for correction.
Begin: A good beginning increases chances of success.
Leader: A good leader cares for his subordinates.
War: War causes all round destruction.
Anger: Anger Management enhances personality.
Fault: It takes courage to admit faults.
Obedient: An obedient student is admired by teachers.
Dispute: Disputes can be solved by mature outlook.
Film: Good films give a message to the society.
Puzzle: Puzzles are a good brain exercise.
Election: Elections are pillars for democracy.
Government: People's support is needed for good governance.
Encourage: Little encouragement boosts confidence.
Complete: Work when completed gives satisfaction.
Opposition: A strong opposition forms a stable parliament.
Conversation: Conversations improve relations.
Dream: Dream big to achieve more.
Limitation: Limitations are necessary for discipline.
Exploitation: Child exploitation needs to be stopped.
Practice WAT
Do write your responses in the comment box below and get feedback from thousands of aspirants.
Also Read