Naval warship INS Kochi, the stealth guided missile destroyers, was commissioned by Defence Minister Manohar Parrikar at the Naval Dockyard in Mumbai on Wednesday.
The warship is designed by the Navy's in-house organisation, Directorate of Naval Design, and it is constructed by Mazagon Dock Ship builders Ltd in Mumbai. It has displacement of 7,500 tons and it is 164 metres in length and 17 metres at the beam.
The ship is propelled by four gas turbines and designed to achieve speeds in excess of 30 knots. The ship has a complement of about 40 officers and 350 sailors.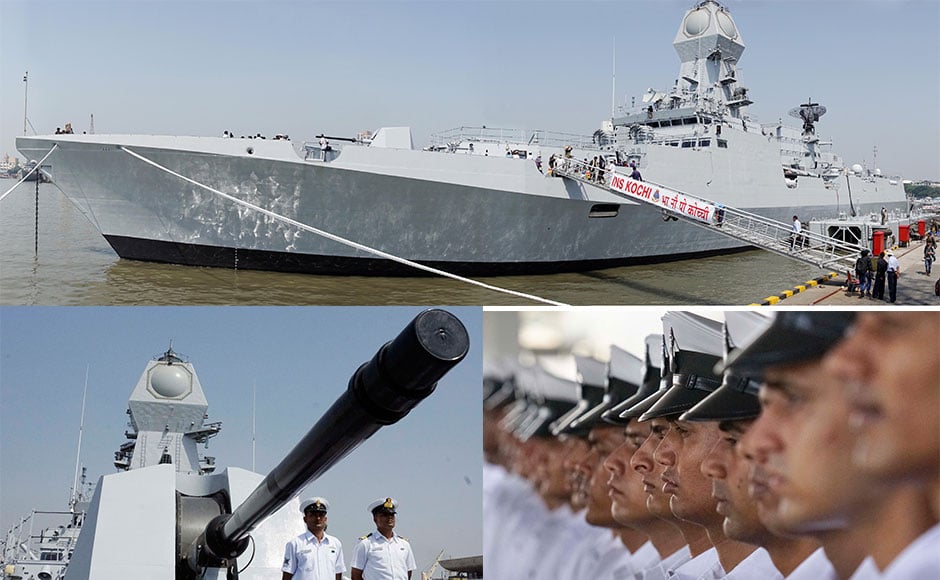 INS Kochi is packed with an array of state-of-the-art weapons and sensors, with a significant indigenous component. The ship has many lethal weapons to its credit which include the successful fitment of vertically launched missile system for long distance engagement of shore and sea-based targets.
The ship is one of the few warships of the world and the second in the Indian Navy to have Multi-Function Surveillance and Threat Alert Radar to provide target data to Long Range Surface to Air Missile system.
(With agency inputs)