Indian Air force, the segment of Indian armed forces, that is known for the securing the skies. Indian Air force has been the honour of India and is continuing to be. The new generation of India, getting attracted to the armed forces have more inclination and curiosity towards the Indian airfare. Indian Air force academy, that trains its officers for Indian airfare of various fields have some basic eligibility criteria for it. Here we are having a short sight over age limits for various entries that lead the ways to Indian Air force Academy.
Air force Academy is located in Dundigal, about 40 Kms from Hyderabad, Telangana. Major trainings imparted in this academy are flying training, ground duty training and ATC's training. Technical trainees have a short tenure of 22 weeks of their initial phase of training at Air force Academy.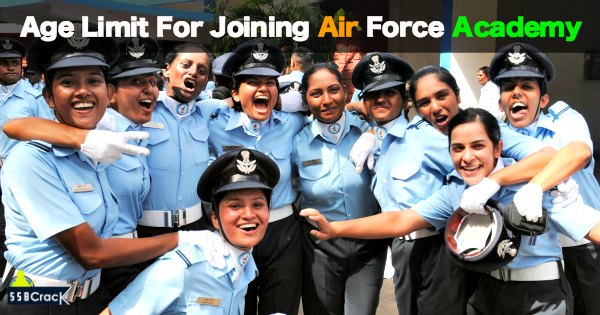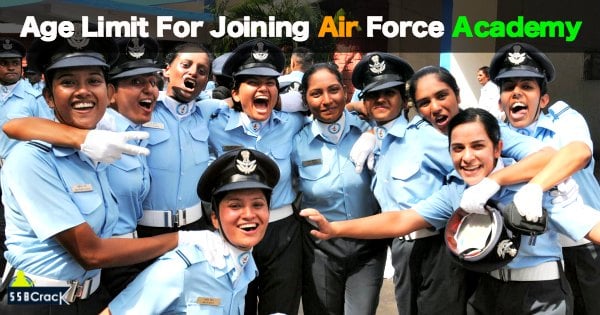 Following are the opportunities; an Airforce aspirant gets form the time he passes 12th till he completes his post-graduation.
NDA (National Defence Academy):
16 ½ -19 ½  years – Aspirants who have just passed 12th class, or are appearing in 12th class and have their ages in the range of 16 ½ -19 ½ years can apply for NDA examination. The examination is conducted 2 times a year and is the best opportunity for young aspirants to join Indian Air force, Army and Navy. The training schedule for an NDA cadet is 3 years at NDA and 1 ½ years in Air force Academy. The examination forms of next NDA i.e. NDA I 2016 will be available online after 2 January 2016 on upsconline.nic.in.
Read More: NDA 1 2016 Eligibility, Age Limit, and other Information
CDS Combined Defence Service):
20-24 years – Combined Defence Services is the entry that gives you opportunity to join Indian Air force Academy after graduation. The age group as mentioned is 20-24 years and candidates having maths and physics in 12th class can apply for it. The examination is followed by interview at SSB and then medical examination
Read More: Eligibility for CDS Exam 2016
AFCAT (Air Force Common Admission Test):
There are various entries that come under AFCAT. A graduate, post graduate and graduate in engineering has AFCAT as the golden chance to join Indian Air force Academy. AFCAT provides gateway to GDOC, flying branch, technical field. The age limit for flying branch is 20-24 years while candidates having commercial pilot licence (CPL) issued by DGCA have upper limit for applying for flying branch is 26 years . For ground duty and technical branch it is 20-26 years. . AFCAT forms are out and eligible candidates are advised to apply for it. Last date for AFCAT is 31st December. Every chance is special and every vacancy is crucial.
Read More: AFCAT 1 2016 Notification | Apply Now IAF AFCAT 2016
UES (University Entry Scheme):
20-26 years – Moreover, University Entry Scheme is another entry for air force aspirants which are looking for technical branch. The age limit for UES is 20-26 years and B.Tech or B.E student appearing in pre-final year are eligible for this entry.
Note: The age group mentioned is the range of age of a candidate the must fall between, during the commencement of the course.
These entries provide chances for Air force aspirants to get into Indian Air force Academy.
Also Read: