Commissioned officers serve as the core leadership cadre of the Indian Army. These officers are tasked to command troop formations ranging from operational Platoon/Company sized bodies to strategic brigade, division, Corp sized formations. Through this article, we aim to highlight the list of equivalent ranks awarded to officers of the Indian Armed Forces The information provided in this article will be immensely profitable for various competitive examinations like UPSC prelims, SSC, State Services, NDA, CDS and Railways.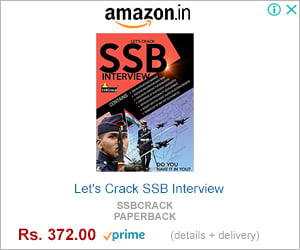 The Indian Defence Services i.e. The Indian Army, Navy, Air force are committed to the security of our country from a range of internal and external security threats, ranging across a vast spectrum of warfare. They are one of the world's most formidable, well organized, trained and disciplined organisations in the world, trained to react to any threat.
The Indian Army is the land-based component of the Indian Armed Forces. The equivalent ranks of the three services are given. The President of India is the Head of State of India and the Commander-in-chief of the Indian Armed Forces. As the Supreme Commander of the Indian Armed Forces, the President plays some of the most significant roles, not only in appointing the chiefs of the Army, the Navy and the Air Force; but also in declaring war or concluding peace treaties, subject to the approval of the Parliament. The officers commissioned by the President become leaders of the army and hold commands everywhere from platoon/company to brigade, division, corps, to the entire army.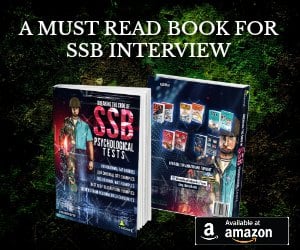 Equivalent Ranks of Officer Rank in Army, Navy and Air Force
| | | |
| --- | --- | --- |
| Army | Navy | Air Force |
| General | Admiral | Air Chief Marshal |
| Lieutenant General | Vice Admiral | Air Marshal |
| Major General | Rear Admiral | Air Vice-Marshal |
| Brigadier | Commodore | Air Commodore |
| Colonel | Captain | Group Captain |
| Lieutenant Colonel | Colonel Commander | Wing Commander |
| Major | Lieutenant Commander | Squadron Leader |
| Captain | Lieutenant | Flight Lieutenant |
| Lieutenant | Sub Lieutenant | Flying Officer |
Equivalent Ranks of Personnel Below Officer Rank in Army, Navy and Air Force
| Air Force | Army | Navy |
| --- | --- | --- |
| MWO | Subedar Major | Master Chief Petty Officer Artificer I and II |
| WO | Subedar | Chief Artificer / Chief Mech I and II |
| JWO | Naib Subedar | CPO / Mech III / Artificer III / Artificer II / Mech II / Artificer I / Mech I |
| Sergeant | Havaldar | Petty Officer / Mech IV / Artificer IV |
| Corporal | Naik | Leading Seaman and equivalent |
| AC / LAC | Sepoy | Seaman I and equivalent |
Equivalent Honorary Ranks
| Air Force | Army | Navy |
| --- | --- | --- |
| MCPO I / Honorary Lieutenant | Subedar Major / Honorary Captain | MWO / Honorary Flight Lieutenant |
| MCPO II / Honorary Lieutenant | Subedar / Honorary Captain | WO / Honorary Flight Lieutenant |
| MCPO I / Sub Lieutenant | Subedar Major / Honorary Lieutenant | MWO / Honorary Flight Officer |
| MCPO II / Sub Lieutenant | Subedar / Honorary Lieutenant | WO / Honorary Flight Officer |