As the Indian Army has published the TGC 132 cut off marks, shortlisted candidates are being sent the SSB interview date and venue information via email and SMS. The SSB interview for TGC 132 will be starting from Nov 2020 and it will be conducted at SSB Allahabad, Bhopal, Bangalore and Kapurthala. Candidates can check their SSB interview date and venue by entering their login details on the official portal of the Indian Army.
TGC 132 SSB Dates Shared by SSBCrack Followers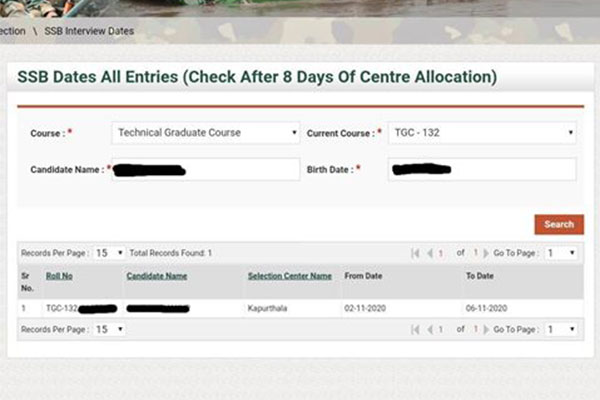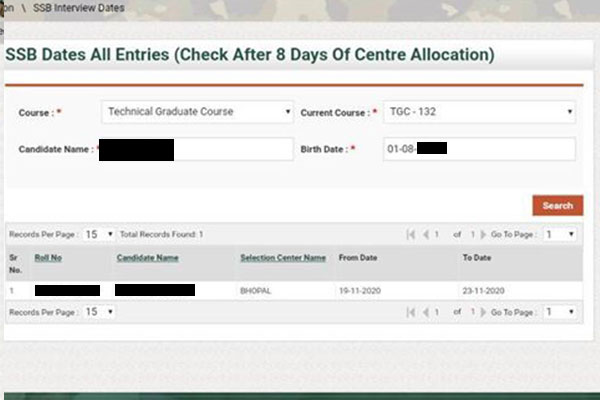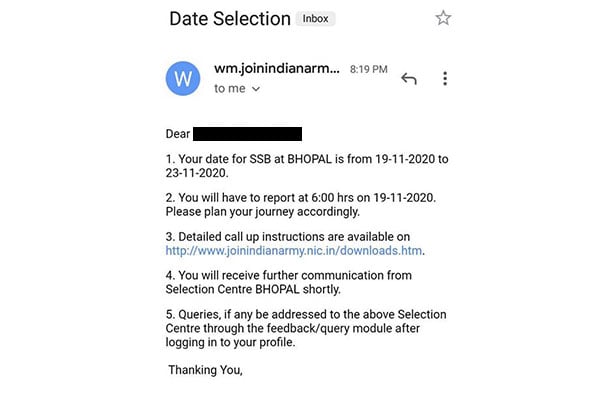 TGC 132 SSB Interview Date
Candidates who are shortlisted can check their TGC 132 SSB interview date and venue on the official website now.
Only candidates who meet the TGC 132 cut off marks will be called for the SSB interview.
Shortlisted candidates will get the option to select the TGC 132 SSB date online at join Indian army website.
TGC 132 SSB Interviews will start from Nov 2020.
TGC 132 SSB interview will be conducted at SSB Allahabad, Bhopal, Bangalore and Kapurthala.
TGC 132 CUTT OFF MARKS
TGC 132 Selection Procedure
Short listing of Applications. Integrated HQ of MoD (Army) reserves the right to shortlist applications and to fix cutoff percentage of marks for each Engineering discipline/stream (cumulatively obtained upto 6th semester for Engg Degree course/ 2nd semester for M Sc. Computer science/ 8th semester for Architecture) without assigning any reason. After shortlisting of applications, the centre allotment will be intimated to the candidate via their email. After allotment of selection centre, candidates will be allotted firm SSB dates by the system.
Only shortlisted eligible candidates depending on the cutoff percentage will be interviewed at one of the Selection Centres viz. Allahabad (UP), Bhopal (MP), Bangalore (Karnataka) and Kapurthala (Punjab) by Psychologist, Group Testing Officer and Interviewing Officer. Call Up letter for SSB interview will be issued by respective Selection Centres through candidate's registered e-mail id and SMS only. Allotment of Selection Centre is at the discretion of Directorate General of Recruiting, IHQ MoD (Army) and NO request for changes are entertained in this regard.
Candidates will be put through two stage selection procedure. Those who clear Stage 1 will go to Stage 2. Those who fail in Stage 1 will be returned on the same day. Duration of SSB interviews is five days, and details of the same are available at official website of Directorate General of Recruiting www.joinindianarmy.nic.in. This will be followed by a medical examination for the candidates who get recommended after Stage 2.
Candidates recommended by the SSB and declared medically fit, will be issued Joining Letter for training in the order of merit, depending on the number of vacancies available, subject to meeting all eligibility criteria.