The Services Selection Board Interview (SSB Interview) is a selection period spanned over five days for the candidates who have cleared their defence entrance examination. It tests the candidates on their intelligence and personality. The interview is divided into two stages:
Stage one includes Officer Intelligence Rating and Picture Perception and Description.
Stage two includes the interview, Group Testing Officer Tasks, psychology tests and a conference.
The SSB Interview is not an easy one. Many candidates do not clear the interview in their first attempt.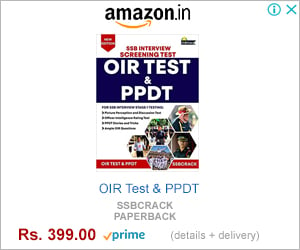 How should female candidates dress for the SSB Interview?
Female candidates can carry Indian or Western formals. While deciding what to wear, one should keep in mind that this is a formal space and one needs to dress accordingly and appropriately.
You can carry three pairs of formals for the screening day, interview and conference. Keep in mind to keep the kurta sleeve length either till the elbows or till the wrists. A simple plain kurta will do. For the other days, you can carry formal Polo t-shirts and trousers.
Avoid carrying informal wear like round-neck t-shirts. Also keep in mind to carry long pyjamas and decent t-shirts, nothing low-neck, for the nights and avoid wearing shorts.
If wearing Western formals, you can opt for a light-coloured full-sleeved shirt and a pair of dark trousers.
In both cases, shoes worn should be closed toed.
Also Read: 5 Days Complete SSB Interview Procedure: Everything You Need To Know
For group tasks and physical fitness tests, one can carry a tracksuit. With the tracksuit, one can wear white sports shoes or white PT shoes and calf length socks.
Women candidates can tie their hair in a bun or make a single braid to avoid hair coming in your face and causing a distraction.
There really is no necessity to wear makeup. If you wish to apply makeup anyway, something as simple as kajal will do. Keep in mind this is a formal interview and your selection into the armed forces is dependant on it.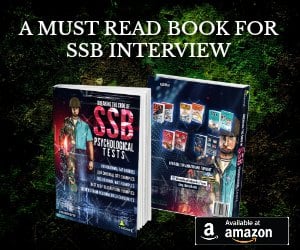 No one is judging you for your makeup skills but instead you are being tested on your intelligence and personality. Moreover, performing various tasks will cause you to start sweating and that leads to makeup melting.
Constantly worrying about your makeup smudging will not give a professional appeal and can hinder your chances of getting selected.
When it comes to accessories, it is best to avoid wearing any jewellery or watches, the main reason being that jewellery like earring and necklaces can get lost and watches can hinder performances in group tasks and physical fitness tests.
In conclusion, wearing makeup is not a must and in some bit, is discouraged. Just focus on your interview and ace all the tasks that the board puts in front of you.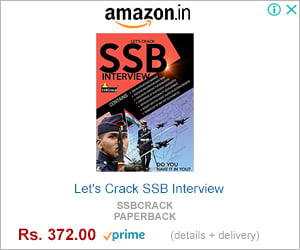 Make sure you pack everything in the list as stated in the call list. Forgetting things or carrying wrong things does not make a good impression.
Stay confident and give your best. Try not to get flustered. When asked a question, you can always take a minute to think and if you get nervous, take a deep breath, calm your mind and proceed giving your answer with confidence.
To crack the SSB Interview, You can join our SSB interview live classes batch and we recommend you to Enroll SSB INTERVIEW ONLINE COURSE. Trusted by thousands of defence aspirants.
I hope this article was useful for every female candidate selected for the SSB Interview.
All the best and Jai Hind.