List of SSB Centers: In this article, you can find the details of SSB Interview centers for Army, Air Force and Navy SSB Interviews. Candidates are required to pass the SSB Interview in order to be considered for officer positions in the armed forces. There are various SSB centers available, and each one corresponds to a certain entry that a candidate will be using. In this post, we have covered all of these SSB centers as well as the details that are associated with them.
List of SSB Centers
Indian Army SSB Centers
1) Selection Center East Allahabad (Prayagraj): Uttar Pradesh
In 1957, this SSB centre opened its doors to the public. It possesses five SSB boards with the following designations: 11 SSB, 14 SSB, 18 SSB, 19 SSB, and 34 SSB.
Address: Cariappa Rd, Canton, Civil Lines, Prayagraj, Uttar Pradesh 211001
Telephone number: 0532-2424816
Fax number: 0532-2424815
Email id: sce-ald-army@nic.in , Selectioncentreeast_allahabad@yahoo.com.in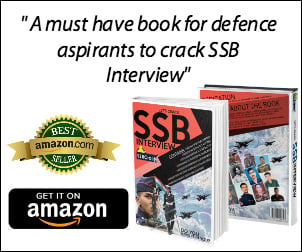 2) Selection Center Central Bhopal
This particular SSB center in Madhya Pradesh came into being in 1975 after the relocation of 20 SSB and 33 SSB, both of which had previously been based in Jabalpur. It has three SSB boards with the following designations: 20 SSB, 21 SSB, and 22 SSB.
Address: Jaipur- Guna Road Chandukheri, Bhopal, Madhya Pradesh 462001
Telephone number: 0755-2735980
Email id: selectioncentrebhopal@gmail.com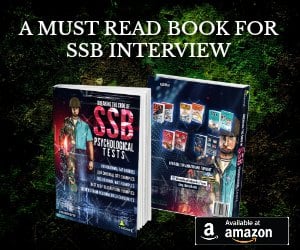 3) Selection Centre South Bangalore Karnataka
It was founded in 1949, and it currently consists of two SSB boards that go by the names 17 SSB and 24 SSB.
Address: Cubbon Rd, FM Cariappa Colony, Sivanchetti Gardens, Bengaluru, Karnataka 560042
Telephone number: 9480948061, 9916322971 Fax number: 080-255327671
Email id: bloressb@rediffmail.com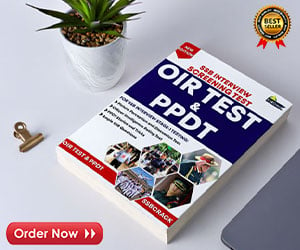 4) Selection Centre North Kapurthala
2015 marked the beginning of operations at this SSB centre, which had been established the year before. It possesses two (2) SSB boards that are designated as 31 SSB and 32 SSB respectively.
Address: Professor Colony, Kapurthala, Punjab 144602
Telephone number: 01822-230127
Fax number: 01822-230127
Email id: callup.scn@gmail.com
Air Force Selection Boards (AFSB Centers)
There are a total of four AFSBs (Air Force Selection Boards) in the IAF, which are responsible for recruiting officers. These four Air Force Selection Boards (AFSBs) of the Indian Air Force work tirelessly throughout the year to choose qualified applicants for commissioned officer positions in the Indian Air Force.
1 AFSB Dehradun: Uttarakhand
In 1943, an Experimental Selection Board was initially established at the Forest Research Institute in Dehradun, which later developed into the institute.
The Board was rechristened the No. 7 General Selection Board in March 1944, after which it became known as the Royal Indian Air Force Board. In October 1948, it relocated to its current home in Clement Town.
The board is now known as the Royal Indian Air Force Selection Board after receiving its new designation. After January 26, 1950, it definitively took on the identity of the Air Force Selection Board. The unit was rechristened as 1 AFSB in 1962 after the subsequent formation of Mysore as 2 AFSB.
Address: 112, 1, Post Office Rd, New Basti, Clement Town, Dehradun, Uttarakhand 248002
Fax – 0135-2640104
Phone – 0135-2642269
2 AFSB Mysore: Karnataka
The Air Force Selection Board, often known as 2AFSB, can be found in Mysore's Sidharth Nagar at the CV Complex. Additionally, the SSB interviews for NDA and CDSE are carried out at this location. Furthermore, the PABT test for IAF applicants who would be carrying out their SSB in the Selection Center South in Bangalore is carried out at this location.
Address: Complex, Sidharth Nagar PO, Mysore – 570011
Fax – 0821-2502836
Phone – 0821-2526621
3 AFSB Gandhi Nagar: Gujarat
Prior to AFSB Guwahati, AFSB Gandhi Nagar North is the list's most recent addition. Inauguration took place in 2012. 3 AFSB Gandhi Nagar is situated in Gandhinagar's Sector 9, which also serves as the headquarters of the Indian Air Force's South Western Air Command. The AFSB's primary function is to assess candidates according to predetermined standards. A candidate must pass this level after passing written tests like the AFCAT, NDA, CDS, etc.
Address: Electronic State, GIDC Rd, Sector 25, Gandhinagar, Gujarat 382024
Fax: 079-23245080/23242550
Phone: 079-23242600 Extn 5754
4 AFSB Varanasi: Uttar Pradesh
The Air Force Selection Board (AFSB) is one of the busiest SSB locations. It is located in the Uttar Pradesh city of Varanasi. After being established in Patna in 1963, it was moved to Varanasi in 1964. It is a city on the banks of the Ganges, one of the oldest continuously inhabited urban areas on the world, and the oldest in India. Varanasi is sometimes referred to as Lord Shiva's favourite city in Hinduism.
Address: Mint Road, Nadesar, Chaukaghat, Varanasi, Uttar Pradesh 221002
Fax – 0542-2502836
Phone – 0542-2503853 Extn 213
5 AFSB Guwahati: Assam
In 2015 a new AFSB board was inaugurated by then air force chief and it was named 5 AFSB Kanchrapara, later in 2021, the AFSB was shifted to Guwahati and now it is known as 5 AFSB Guwahati. This 5 AFSB is located in VIP Chowk, Borjhar, Guwahati, Assam on the foothills of Shillong Plateau. 5 AFSB purpose is to evaluate the candidates and select the potential officers for Indian Air Force. Candidates from different entries like AFCAT, NDA and CDS come to 5 AFSB for their SSB Interview. 5 AFSB Board also provides the stay facility along with modern amenities like Games, ANTE room, TV room etc. as SSB is a 5-day long process. 5 AFSB has a CSD Canteen also.
Near VIP Chowk
Guwahati Assam- 784015,
Tele-0361-2840015, M. 9394805271
Navy Selection Board (NSB) Centers
1) NSB Coimbatore: Tamil Nadu
The NSB is located in Coimbatore, a city in Tamil Nadu, in the INS Agrani, Red fields. This board will conduct the SSB interviews for applicants choosing the Indian Navy. Candidates for 10+2 Cadet Entry into the Navy are typically invited to SSB interviews in NSB. The NSB provides all the amenities necessary to give the candidates a wonderful and relaxing stay.
Address: INS Agrani, Red Fields, Coimbatore – 641018
Fax: 0422-2325957
Phone: 1800-425-4599
2) 12 SSB at SCS Bangalore: Karnataka
Indian Navy has 12 SSB Selection Center South in Bangalore. For the purpose of hiring Navy officers, the selection board conducts SSB interviews.
Candidates can enter the Indian Navy through the Logistics, Education, Submarine, Pilot, and 10+2 B Tech admissions as well as the NDA & NA exam, CDS exam, and other entries.
Address: Cubbon Rd, FM Cariappa Colony, Sivanchetti Gardens, Bengaluru, Karnataka 560042
Tele– 080-25588065
Fax-080-25327671
Email:- nardas[dot]37440[at]gov[dot]in
3) 33 SSB at SCC Bhopal: Madhya Pradesh
In addition to having an SSB centre for the Indian Army, Bhopal also hosts interviews for candidates seeking to become naval officers.
Address: Jaipur-Guna Road Chandukheri, Bhopal, Madhya Pradesh 462001
Tele – 0755-2732035/2702223
Fax:-0755-2744033/2735980
Email:-scc-bpl-mod[at]nic[dot]in
4) SSB Kolkata
The first full-fledged Services Selection Board (SSB) for the Indian Navy was launched on May 14 at Diamond Harbour, close to Kolkata.
SSB (Kolkata) is situated on territory that was once home to a Naval Coastal Battery, around 55 kilometres from the heart of Kolkata. The Indian Navy's sixth Service Selection Board is responsible for choosing officers for both the Permanent and Short Service Commissions.
Address – SSB (Kolkata) Chhota Nadir Road Down Town Diamond Harbour South 24 Parganas West Bengal-743331
Tele:- 031-74255791/24892150
Email: callup-ssbkol[at]navy[dot]gov[dot]in
5) Naval Selection Board (NSB) Vizag/Visakhapatnam
The board's objectives are to appoint new officers to the force and to encourage more local kids to support the white uniform.
Address – The President Naval Selection Board 9-IRSD Area Next to Material Organisation, Visakhapatnam, Andhra Pradesh-530008
Tele:- 0891-2573057
Fax:- 0891-2512150
Email:-navalselectioncentrevizag@gmail.com
Sr. No.
Name of SSB
Postal Address
Tele No Call Up Office
(a)
12 SSB, Bangalore
The President 12 Service Selection Board Selection Centre South Cubbon Road Bangalore-560042
080-25588065
Fax-080-25327671
Email:- nardas[dot]37440[at]gov[dot]in
(b)
33 SSB, Bhopal
The President 33 Service Selection Board Selection Centre Central Sultania Infantry Line Bhopal-462018
0755-2732035/2702223
Fax:-0755-2744033/2735980
Email:-scc-bpl-mod[at]nic[dot]in
(c)
NSB Visakhapatnam
The President Naval Selection Board 9-IRSD Area Next to Material Organisation Visakhapatnam Andhra Pradesh-530008
Tele:- 0891-2815012
Fax:- 0891-2512150
Email:-to-nsbvzg[at]navy[dot]gov[dot]in
(d)
SSB Kolkata
SSB (Kolkata) Chhota Nadir Road Down Town Diamond Harbour South 24 Parganas West Bengal-743331
Tele:- 031-74255791/24892150
Email:-callup-ssbkol[at]navy[dot]gov[dot]in
Selection Center East (SCE) Allahabad: (Uttar Pradesh)

11 SSB
14 SSB
18 SSB
19 SSB
34 SSB

Selection Center Central (SCC) Bhopal: (Madhya Pradesh)
Selection Center South (SCS) Bangalore: (Karnataka)
Training Centers/Institutes:

Indian Military Academy (IMA) Dehradun (U.K) – Permanent Commission for Male
Officers Training Academy (OTA) Chennai (TN) – Short Service Commission for both Male & Female
Officers Training Academy (OTA) Gaya (BH)– Permanent Commission for TES & SCO Male Course
National Defense Academy (NDA) Khadakwasla, Pune (MH)– Permanent Commission
For Indian Air Force:
1 AFSB Dehradun: (Uttarakhand)
2 AFSB Mysore: (Karnataka)
3 AFSB Gandhi Nagar: (Gujrat)
4 AFSB Varanasi: (Uttar Pradesh)
Training Centers/Institutes:

Air Force Academy (AFA) Hyderabad (A.P)– Permanent/Short Commission for both Male & Female
National Defense Academy (NDA) Khadakwasla, Pune (MH)– Permanent Commission
For Indian Navy:
NSB Coimbatore: (Tamilnadu)
12 SSB at SCS Bangalore: (Karnataka)
33 SSB at SCC Bhopal: (Madhya Pradesh)
Training Centers/Institutes

Indian Naval Academy (INA) Ezhimala (Kerala) – Permanent/Short Commission for both Male & Female
National Defense Academy (NDA) Khadakwasla, Pune (MH)– Permanent Commission
Hence, I hope that you got some very important information regarding the selection centers of the Indian Armed Forces.

Also Read