Major Shubhang of the 62 RR / Dogra Regiment awarded the second highest peacetime gallantry medal Kirti Chakra for his gallant role in an operation in Budgam, Jammu-Kashmir where he killed a terrorist and safely evacuated his injured troops.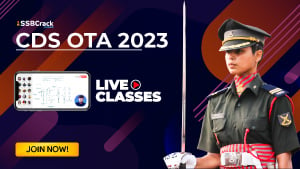 Major Shubhang personally led his team through inhospitable, rugged and thickly vegetated terrain in extreme weather conditions to lay cordon of village Budgamdistrict on April 2022. At 0345 hours, on observing suspicious movement, Major Shubhang displayed nerves of steel to allow suspects to reach as close as ten meters, before hallenging them; on which terrorists opened indiscriminate heavy small arms and Under Barrel Grenade Launcher fire injuring the officer and two personnel of his team.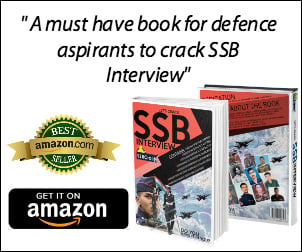 Undeterred Major Shubhang exhibited unparalleled valour despite sustaining gunshot wound on left shoulder and neutraliseda hard core terrorist in an intense extremely close quarter fire fight.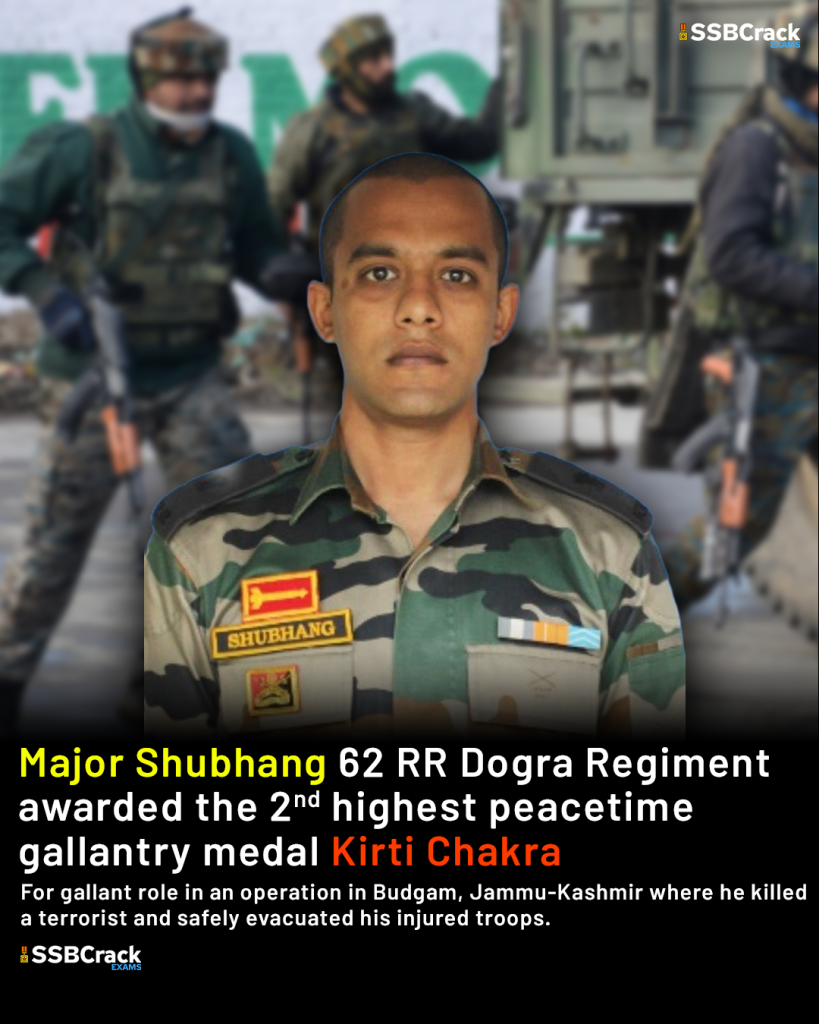 As the second terrorist continued to bring effective fire on his injured comrades, Major Shubhang crawled to change his position and engaged the terrorist forcing him to seek hide in a nearby house which resulted in his subsequent neutralisation. Thereafter, the injured officer evacuated the injured personnel from the operation site before being evacuated himself.
For his conspicuous bravery and stout leadership in going beyond the call of duty in face of grave and imminent danger to his men, Major Shubhang is awarded "KIRTI CHAKRA".