On 25 May 2022, an input of three heavily armed foreign terrorists travelling in a vehicle was received and a Joint operation was launched in Baramulla. The terrorists were tasked to target the upcoming Amarnath Yatra.
Constable Mudasir Ahmad Sheikh a seasoned soldier was prompt to identify and challenge the suspicious vehicle. Sensing imminent danger, the terrorists tried to escape. To deny any opportunity to escape he charged on to the vehicle with utter disregard to his personal safety. Displaying raw courage he dragged one terrorist out of the vehicle. The other terrorists now opened indiscriminate fire resulting in grievous injury to Constable Mudasir Ahmad Sheikh.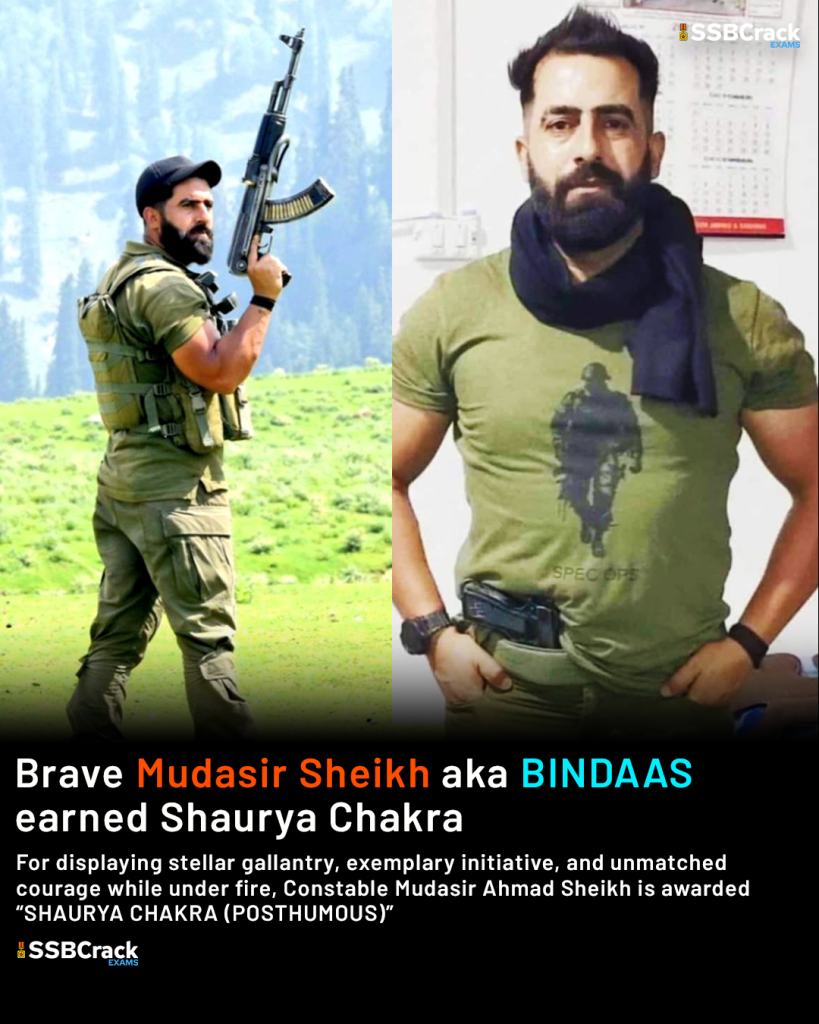 Despite profusely bleeding, undeterred by his wounds he continued to hold the terrorist in a hand to hand combat. In a swift response he opened a volley of fire to neutralise the terrorist. He however succumbed to his injuries on way to being evacuated. The operation led to neutralisation of three terrorists and recovery of huge cache of arms and ammunition thereby averting a major incident.
For displaying stellar gallantry, exemplary initiative, and unmatched courage while under fire, Constable Mudasir Ahmad Sheikh is awarded "SHAURYA CHAKRA (POSTHUMOUS)".