Jaspal Singh got recommended for the Indian army through RVC entry that stands for Remount Veterinary Corps Entry. Here we had a chance to ask Jaspal few questions that would help other aspirants who are going to attend the SSB interview Soon.
In Conversation with Jaspal Singh, Recommended for Indian Army
1. Congratulation Jaspal Singh for making significant, how does it feel to be a part of the Indian Army?
Jaspal: Thanks a lot. It is very difficult to tell what a person feels when he/she gets what he/she wanted, but I'm triumphal and feeling privileged to be the part of a great organization.
2. What motivated you to join the Indian army?
Jaspal: Well, being a vet doctor, I thought if I'm moving through a market or any place, nobody will come to know about me that I'm a doctor until I introduce myself. On the other hand being in army you have the privilege of that uniform on your body and hence before knowing anything about you the people will know one thing for sure that you are an army officer. Also army provides you rock solid job security, good pay and allowances, foreign trips, health facilities, adventurous life. I mean what else a person wants.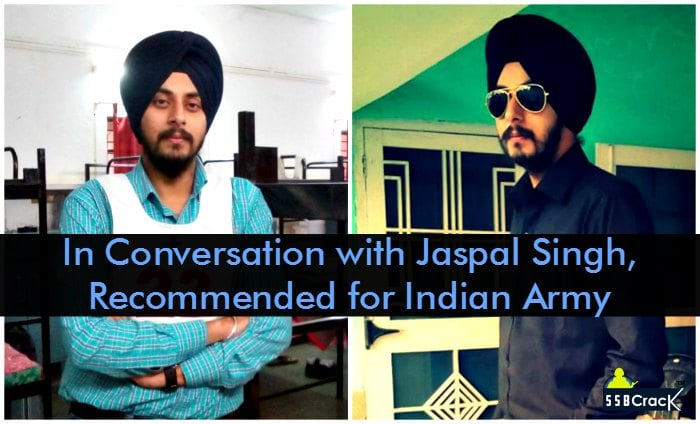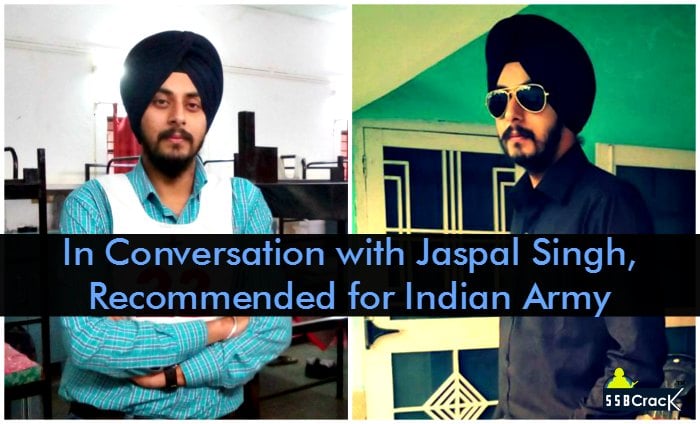 3. What were/are your other career objectives?
Jaspal: I was also preparing for civil services, but now bye to civil services. I'm in army now.
4. As most of the aspirants don't know about RVC entry, could you please explain what is RVC entry for Indian army?
Jaspal: RVC stands for Remount Veterinary Corps; it handles breeding, rearing and training of equines and canines for army units. It also provides animal and men for president's cavalry unit. Mostly this unit works in areas where access to roads is not available, and animals are used for transportation of food, ammunition, etc. whereas dogs unit are used for locating and diffusing IEDs, etc. All in all, they act as a bridging gap between accessible and inaccessible terrain.
5. How did you prepare for the SSB interview? Any special preparation you had gone through?
Jaspal: What I came to know about the SSB process is that they are looking for healthy mind first and then a healthy body. It is 95% psychology and 5% rest of the things. So I introspected myself in deep and tried to project my actual personality to the assessors. Never try to hide anything at SSB the assessors are very much qualified to catch your fake personality. Attempt to be a real gold coin, not a polished one. Remember they require average people and not some extraordinary one. So try to be the one you are and not the one you aren't.
6. What was your planning during five days interview did all happen as you planned?
Jaspal: as such there was no planning, I just told myself that I will present myself in the best way I can without faking anything and yes that worked well for me.
7. How does it feel to get recommend for Indian army? What was your reaction at the time of final results?
Jaspal: oh it was a great feeling, I felt like I defeated Pakistani athlete as Milkha Singh did. You have to feel it yourself.
8. What do you want to suggest to other fellow aspirants and future warriors?
Jaspal: dear friends honesty, dedication are the two most important things for clearing ssb. While I was there I thought in my mind that I'm Milkha Singh and testing officer is asking me,"hai time himmat, haraaye ga in sabko"… then again thinking in my mind,"tu aise 100 logo ko hara sakta hai.
9. What would be your job role in the Indian army through RVC entry?
Jaspal: I will be recruited as captain in RVC and after training my role will be breeding, training, treatment of the animals used for transportation, etc.
10. We wish you more success in the future.
Jaspal. Thank you very much. You are doing an excellent job. Keep it up.