Hello readers, My name is Ayush Kumar Tiwari and I got the recommendation to join the Indian army in my 8th attempt from 19 board, Allahabad. Being a hardcore repeater, I have learnt a lot many things from my previous attempts. Without taking more time chaliye shuru karte hai. On the reporting day we were given our chest numbers and were distributed in respective boards as there was reporting for two boards. I was in 19 board and there were 51 people. We were allotted our chest numbers and I got 34. My history says that I was 3 times screened out and 4 times conference out and my chest number says the same (coincidence).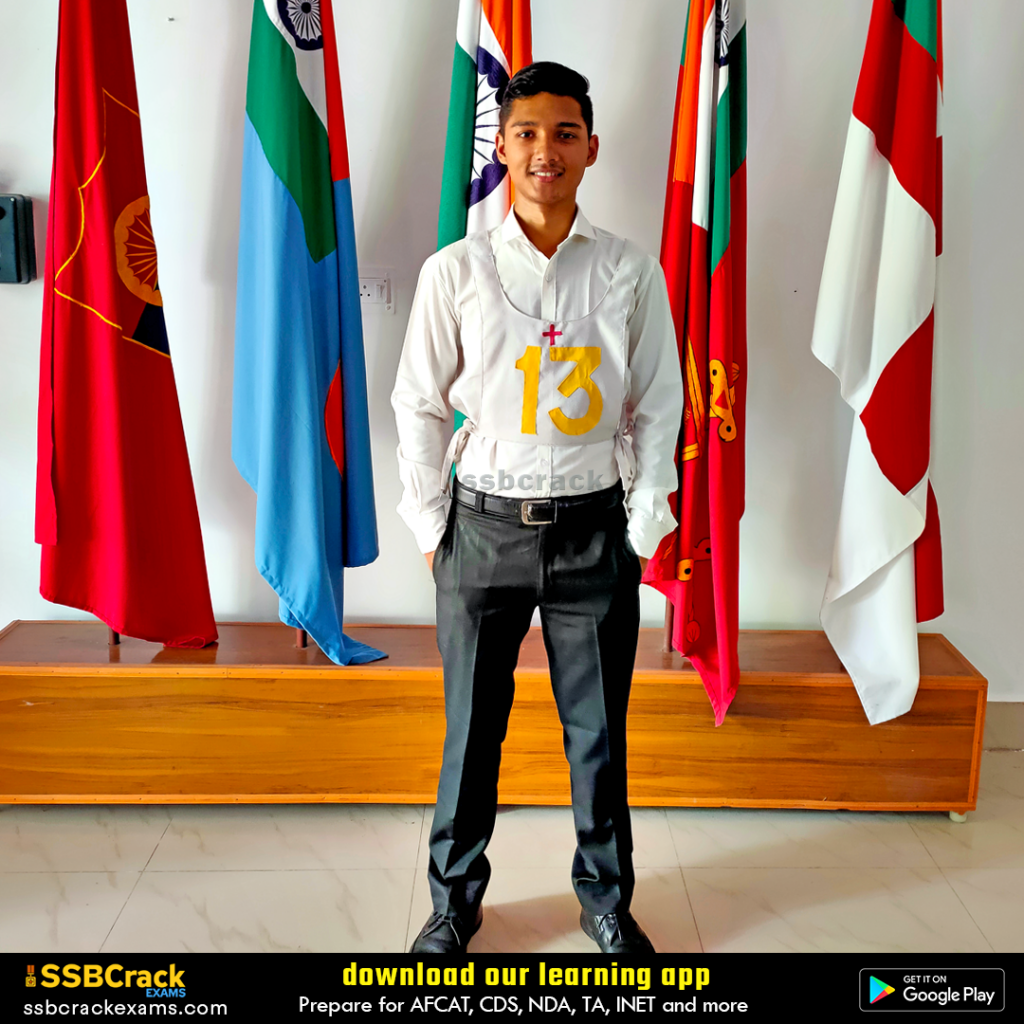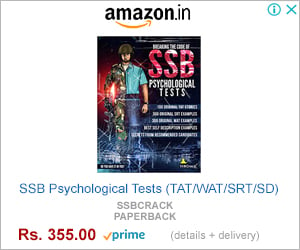 Screening:- Screening went good, I was able to do all the OIRs and performed very well in GD. I gave valid points at the right moment and when I was speaking everyone was listening which gave me a plus point. Then the result of screening was out and 40 were screened in and coincidentally I again got chest no. 34.
Psychology:- This is a very important day and how you performed will affect your mindset for the next tests. Hence you need to perform well. In TAT all the picture were relatable to me and my life. Hence I made stories according to the incidents that occurred in my life. WAT was not so good because I wrote only 48 and that too not very satisfying. Hence I prefer to practice WAT the most. Then SRT was good. Although I was able to do only 40 but with quality. I explained my action in 2 to 3 lines in detail without leaving any SRT. SD I have prepared beforehand so as not to waste my time and write anything stupid.

Interview:- I was not very stressed as I have already given 4 interviews. I entered the room with a smiling face. Interviewer shook hands with me and we had a short talk on my photo in the application form as it was an old photo. Then he asked me to sit. I thanked him and a conversation started about me, my life, my education and my college. I had already prepared for the interview as I used to imagine myself facing the interview which helped me a lot to tackle every question easily and with calm. He asked me to do acting as I told him about a unique event of our college 'Moods'. He asked about foods in India and details of my sports. He told me to collect information about Bharatmala project as he may ask the same in the conference. Then with a short last-minute conversation, my interview ended.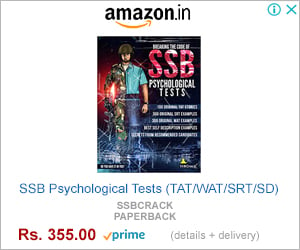 GTO:- GTO was good. I was among third to enter the GD, not too late. I gave 6-7 points in each GD and was able to complete my GPE as well on time. In PGT everyone was giving idea but I was not able to give such an idea that GTO gets impressed. In HGT, I was the one to give an idea to start the HGT and that was a very good idea. Other obstacles were mainly tackled by another person and were just a helping hand. In snake race real self of a person is out. Same happened with me and I think GTO liked it. My lecturette was on India's Foreign Policy and I think it went beyond 4 minutes as my friends told me. Still, GTO didn't ring the bell but I ended as I. Was getting short of points and I didn't want to end abruptly. Next day, it was raining heavily and IO started 2 hours late. I did 9 obstacles only as the ground was very muddy. My Command Task was tough but I tackled it nicely because of my previous experience. 4 people called me as subordinate. Final group task ended and GTO gave ending briefing.

Conference:- Conference day is a dangerous day. In the waiting room, our group was playing "Chidiya udd". My conference was a bit long and I was mentally prepared for that. I was asked to rate my performance individually. I was asked about Bharatmala project, views of BJP and opposition on the abolition of article 370 and No first use policy. I tackled everything very nicely and confidently.
The result was declared after 1 to 2 hours after the conference of the last person. The officer came and he was without a paper. I thought to wash out. Then he gave a short speech. He took out a paper from his pocket and started calling chest numbers. After 4 people my chest number was announced. That feeling which came can not be explained in words. Total 7 of us were recommended. And rest is a good history.