This time Niraj Singh Papola of Uttarakhand took over the command of IMA's passing out parade. Gentlemen cadets led by him showed a spectacular parade. Neeraj, who was the best cadet during the training, was awarded the Gold Medal. Interestingly, Lieutenant Niraj will join the army as an officer in his father's Kumaon Regiment.
When 288 bravehearts joined the Indian Army in the pass-out parade at IMA Dehradun, their parents' heads were held high with pride. On this occasion, Neeraj Singh Papola of Udhamsinghnagar district was given gold medal when he got first rank in the examination. He has become an officer in the Kumaon regiment. With his achievement, he has raised the honor of the district along with the family.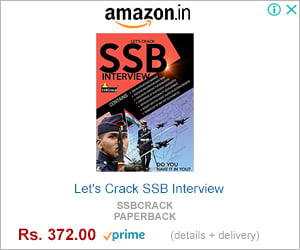 Originally Khatol, a resident of Pargarh Papli Hall in Bageshwar, Niraj Singh Papola, son of Govind Singh Papola, a resident of Dineshpur, has passed the IMA examination with the first rank. Neeraj completed his 12th class from Sainik School and passed the NDA exam in the first attempt. After this, he trained at the Indian Military Academy.
Niraj did his studies till the fifth standard in APS Dhaulakuan Delhi and Bareilly. He was selected for Sainik School Ghorakhal from class VI, where his intentions were strengthened. Niraj told that he got the first inspiration to become an officer in the army from his father. Not only was there a military atmosphere at home, this atmosphere prevailed in school as well. When his seniors in Sainik School Ghorakhal were selected in the NDA, they were encouraged. The guidance of teachers was also important. Selected in NDA after 12th.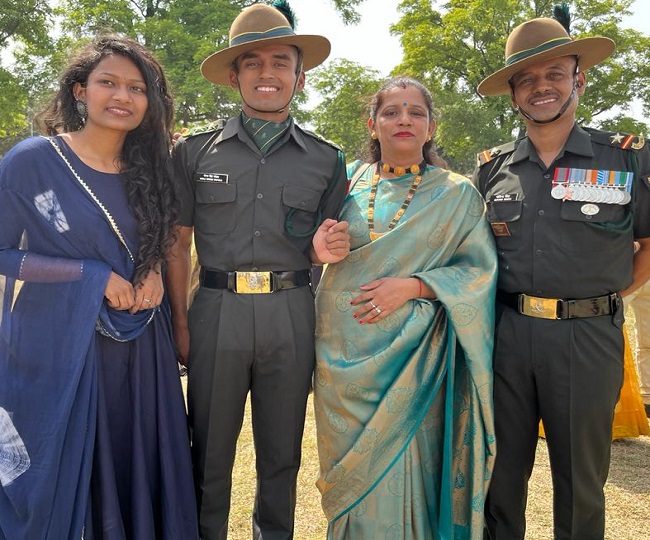 He cleared NDA 2 2017 written exam and secured AIR 16 Rank and his written marks were 431/900 and 431/900 marks in the SSB interview and a total of 862/1800. His NDA training started in 2018. He passed out from the 140th Course of the National Defence Academy, Admiral Karambir Singh, PVSM, AVSM, ADC, Chief of the Naval Staff (CNS) reviewed the parade and Awarded Niraj President's Bronze Medal for standing third in the overall order of merit on 29 May 2021.
After three years of training, he reached IMA last year, from where he passed out and became a lieutenant in the army. He was awarded the Gold Medal for his best performance in the course.