PM Modi Participated In The First-Ever I2U2 Virtual Summit Along With The Heads Of State Of Israel, The UAE, And The US On Thursday (July 14, 2022).
What Is I2U2:
I2U2 Is A New Alliance Created By 4 Countries: India, Israel, The United Arab Emirates, And The United States.
The Countries Share Several Global Challenges, Including The Food Security Crisis, Green Energy, And Defence, Which Will Be A Focus Of The Four-Nation Summit.
The Possible Joint Projects Within The Framework Of I2U2 As Well As The Other Common Areas Of Mutual Interest To Strengthen The Economic Partnership In Trade And Investment In The Respective Regions And Beyond.
These Projects Can Serve As A Model For Economic Cooperation And Offer Opportunities.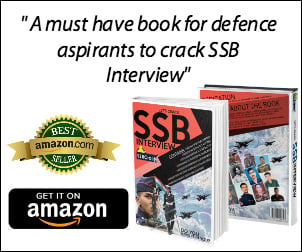 When Was I2U2 Conceptualized:
The I2U2 Grouping Was Conceptualized During The Meeting Of The Foreign Ministers Of The Four Countries Held On 18th October Last Year.
Each Country Also Has Sherpa-level Interactions Regularly To Discuss The Possible Areas Of Cooperation.
Also Check: What Is International North South Transport Corridor (INSTC)?
Purpose Of Alliance:
I2U2 Is Aimed To Encourage Joint Investments In Six Mutually Identified Areas As Water, Energy, Transportation, Space, Health, And Food Security.
It Intends To Mobilize Private Sector Capital And Expertise To Help Modernize The Infrastructure, Low Carbon Development & Green Technologies Etc.
I2U2 Summit 2022 – Highlights:
The Inaugural I2U2 Leaders Meeting Focussed On The Food Security Crisis And Clean Energy. Innovative Ways Were Discussed To Ensure Longer-term, More Diversified Food Production And Delivery Systems That Can Better Manage Global Food Shocks.
Intend To Mobilize Private Sector Capital And Expertise To Modernize Infrastructure, Advance Low Carbon Development Pathways For Industries, Improve Public Health And Access To Vaccines, And Advance Physical Connectivity Between Countries In The Middle East Region.
The UAE Will Invest Two Billion Dollars To Develop A Series Of Integrated Food Parks Across India That Will Incorporate State-of-the-art Climate-smart Technologies To Reduce Food Waste And Spoilage, Conserve Fresh Water And Employ Renewable Energy Sources.
India Will Provide Appropriate Land For The Project And Will Facilitate Farmers' Integration Into The Food Parks.
The US And Israeli Private Sectors Will Be Invited To Lend Their Expertise And Offer Innovative Solutions That Contribute To The Project's Overall Sustainability. These Investments Will Help Maximize Crop Yields And Help Tackle Food Insecurity In South Asia And The Middle East.
The I2U2 Group Will Advance A Hybrid Renewable Energy Project In Gujarat Consisting Of 300 Mega Watts Of Wind And Solar Capacity Complemented By A Battery Energy Storage System. The US Trade And Development Agency Funded A Feasibility Study For The 330-million Dollar Project.
UAE-Based Companies Are Exploring Opportunities To Serve As Critical Knowledge And Investment Partners. Israel And The US Intend To Work With The UAE And India To Highlight Private Sector Opportunities.
Indian Companies Are Keen To Participate In This Project And Contribute To India's Goal Of Achieving 500 GW Of Non-fossil Fuel Capacity By 2030.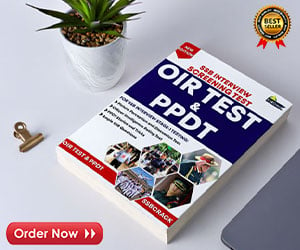 Significance Of I2U2 For India:
India Will Get An Important Role To Play In West-Asian Policies
Benefit From Large Untapped Market Full Of Potential
Greater Say In Global Politics & Thrust to Geopolitical Presence
Security Of Indian Diaspora And Hassle-Free Remittances
Challenges Associated With I2U2:
Arab-Israeli Problem
Internal Conflicts of the Arab World
China's Expanding Presence in the Middle East
Possible Splitting of Countries For Lobbying Purpose
Way Forward:
Better Opportunity For India To Play A More Active Role As Far As Cooperation With West Asia Is Concerned.
Issues Such As Energy Security, Food Security, Workers, Trade, Investment, And Maritime Security Could Be Discussed And Worked Upon.
Enhancement Diplomatically And Strategically In This Region & Cooperation Among The Four Countries.
REVIEW QUESTIONS
Which Alliance Is Also Called As "Quad Of West Asia"
NATO
ASEAN
I2U2
NAFTA
ANSWER: C
Not A Member Of the I2U2 Alliance
India
Israel
USA
Ukraine
ANSWER: D
I2U2 Summit 2022 Took Place At
Washington DC
Tel Aviv
New Delhi
None
ANSWER: D
I2U2 Alliance Was Conceptualized In
June 2021
July 2021
October 2021
November 2021
ANSWER: C
I2U2: Areas Of Cooperation
Food Security
Green Energy
Transportation
All The Above
ANSWER: D
Initially, the Name Of I2U2 Alliance Was
West Asian QUAD
Alliance For Middle Eastern Security
International Forum For Economic Cooperation
Forum For Indo-pacific & Gulf Cooperation
ANSWER: C
Capital Of UAE
Dubai
Abu Dhabi
Sharjah
Ajman
ANSWER: B
Capital Of Israel
Tel Aviv
Jerusalem
Haifa
Bethlehem
ANSWER: B
I2U2: 300 Mega Watts Of Wind And Solar Capacity Projects
Andhra Pradesh
Madhya Pradesh
Gujarat
Maharashtra
ANSWER: C
I2U2: 2 Billion Dollars Integrated Food Parks Across India
Israel
USA
UAE
China
ANSWER: C
To join Indian Armed Forces as an Officer and crack the SSB interview, You can join our SSB interview live classes batch and we recommend you to Enroll SSB INTERVIEW ONLINE COURSE. Trusted by thousands of defence aspirants.
Also Read: