The Birmingham 2022 Commonwealth Games, officially called the XXII Commonwealth Games and commonly known as the Birmingham 2022, is currently taking place in Birmingham.
As the Commonwealth Games 2022 enters its last day, the Indian contingent is doing everything it can to make India proud.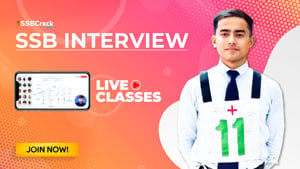 India has won 18 Gold medals at the ongoing Commonwealth Games in Birmingham. This sheer number of gold medals is praiseworthy, but it doesn't tell the full story. India has been practicing regularly in preparation for these games and also received great support from people back home to help them take on competitors from all over the world.
The 2022 Commonwealth Games opened on July 28 and will close on August 8. The CWG 2022 started on July 28. Events from various sports, however, began only the following day, July 29, 2022.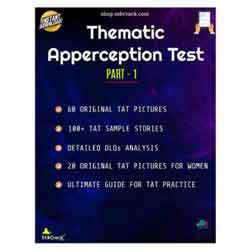 India is been seen with the eyes of the world, thanks to its incredible performance at the 2020 Commonwealth Games. As we laugh and celebrate their achievements, here are our very own gold medalists who won a medal in CWG 2022 in their respective events.
List of Indian Gold Medal winners in Commonwealth Games 2022
1. Mirabai Chanu
2. Jeremy Lalrinnunga
3. Anchita Sheuli
4. Indian Women Lawn Bowls Team
5. Men's Table Tennis team
6. Sudhir
7. Sakshi Malik
8. Deepak Punia
9. Vinesh Phogat
10. Naveen
11. Bhavina Patel
12. Ravi Kumar Dahiya
13. Nitu Ghanghas
14. Amit Panghal
15. Eldhose Paul
16. Nikhat Zareen
17. Table Tennis Mixed Team
18. PV Sindhu
19. Bajrang Punia
20. Sharath Kamal Achanta
21. Lakshya Sen
22. Men's Double Badminton
List of Indian Gold Medalists Commonwealth Games 2022:
| | | | |
| --- | --- | --- | --- |
| Medallist | Sport | Event | Medal |
| Mirabai Chanu | Weightlifting | Women's 49 kg | Gold |
| Jeremy Lalrinnunga | Weightlifting | Men's 67 kg | Gold |
| Anchita Sheuli | Weightlifting | Men's 37 kg | Gold |
| India's Lawn Bowls women's Team | Lawn Bowls | Women's Fours Team | Gold |
| Men's Table Tennis Team | Table Tennis | Men's Team | Gold |
| Sudhir | Para Powerlifting | Men's heavyweight | Gold |
| Bajrang Punia | Wrestling | Men's 65 Kg category | Gold |
| Sakshi Malik | Wrestling | Women's 62 kg category | Gold |
| Deepak Punia | Wrestling | Men's 86 kg category | Gold |
| Vinesh Phogat | Wrestling | Women's 53 kg category | Gold |
| Naveen | Wrestling | Men's freestyle 74 kg category | Gold |
| Bhavina Patel | Table Tennis | Women's singles class | Gold |
| Ravi Kumar Dahiya | Wrestling | Men's 57 kg freestyle | Gold |
| Nitu Ghanghas | Boxing | Women's 48 kg category | Gold |
| Eldhose Paul | Athletics | Men's triple jump | Gold |
| Amit Panghal | Boxing | Men's 51 kg category | Gold |
| Nikhat Zareen | Boxing | women's 50 kg category | Gold |
| Table Tennis Mixed Team | Table Tennis | Table tennis mixed doubles | Gold |
| PV Sindhu | Badminton | Women's Singles | Gold |
| Sharath Kamal Achanta | Table Tennis | Men's Singles | Gold |
| Men's Double Badminton | Badminton | Men's Double | Gold |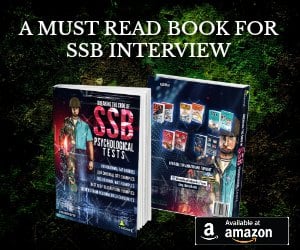 List of all Medals won by India in CWG 2022
Athletics
| Athletes | Event | Medal |
| --- | --- | --- |
| Eldhose Paul | Men's Triple Jump | GOLD |
| Abdulla Aboobacker | Men's Triple Jump | SILVER |
| Avinash Sable | Men's 3000m Steeplechase | SILVER |
| Priyanka Goswami | Women's 10km Race Walk | SILVER |
| M Sreeshankar | Men's Long Jump | SILVER |
| Tejaswin Shankar | Men's High Jump | BRONZE |
| Annu Rani | Women's Javelin Throw | BRONZE |
| Sandeep Kumar | Men's 10km Race Walk | BRONZE |
Badminton
| Athletes | Event | Medal |
| --- | --- | --- |
| PV Sindhu | Women's singles | GOLD |
| Lakshya Sen | Men's Singles | GOLD |
| Satwiksairaj Rankireddy and Chirag Shetty | Men's Doubles | GOLD |
| Kidambi Srikanth, Satwiksairaj Rankireddy, B Sumeeth Reddy, Lakshya Sen, Chirag Shetty, Treesa Jolly, Aakarshi Kashyap, Ashwini Ponnappa, Gayatri Gopichand, PV Sindhu | Mixed Team | SILVER |
| Treesa Jolly and Gayatri Gopichand | Women's Doubles | BRONZE |
| Kidambi Srikanth | Men's Singles | BRONZE |
Boxing
| Athletes | Event | Medal |
| --- | --- | --- |
| Nikhat Zareen | Women's 50kg | GOLD |
| Nitu Ghanghas | Women's 48kg | GOLD |
| Amit Panghal | Men's 51kg | GOLD |
| Sagar Ahlawat | Men's +92kg | SILVER |
| Rohit Tokas | Men's 67kg | BRONZE |
| Jaismine | Women's 60kg | BRONZE |
| Mohammed Hussamuddin | Men's 57kg | BRONZE |
Cricket
| Athletes | Event | Medal |
| --- | --- | --- |
| Harmanpreet Kaur, Smriti Mandhana, Taniya Bhatia, Yastika Bhatia, Harleen Deol, Rajeshwari Gayakwad, Sabbineni Meghana, Sneh Rana, Jemimah Rodrigues, Deepti Sharma, Meghna Singh, Renuka Singh Thakur, Pooja Vastrakar, Shafali Verma, Radha Yadav | Cricket T20 | SILVER |
Hockey
| Athletes | Event | Medal |
| --- | --- | --- |
| Manpreet Singh, Harmanpreet Singh, Jarmanpreet Singh, Abhishake Nain, Surender Kumar, Hardik Singh, Gurjant Singh, Mandeep Singh, Krishan Bahadur Pathak, Lalit Kumar Upadhyay, PR Sreejesh, Nilakanta Sharma, Shamsher Singh, Varun Kumar, Akashdeep Singh, Amit Rohidas, Jigraj Singh, Vivek Sagar Prasad | Men's Hockey | SILVER |
| Savita Punia, Gurjit Kaur, Deep Grace Ekka, Monika, Sonika, Sharmila Devi, Nikki Pradhan, Rajani Etimarpu, Sangita Kumari, Nisha, Vandana Katariya, Udita, Lalremsiami, Jyoti, Navneet Kaur, Sushila Chanu Pukhrambam, Salima Tete, Neha Goyal | Women's Hockey | BRONZE |
Judo
| Athletes | Event | Medal |
| --- | --- | --- |
| Sushila Devi Likmabam | Women's 48kg | SILVER |
| Tulika Maan | Women's +78kg | SILVER |
| Vijay Kumar Yadav | Men's 60kg | BRONZE |
Lawn Bowls
| Athletes | Event | Medal |
| --- | --- | --- |
| Lovely Choubey, Rupa Rani Tirkey, Naynmoni Saikia, Pinki | Women's Fours | GOLD |
| Chandan Kumar Singh, Dinesh Kumar, Navneet Singh, Sunil Bahadur | Men's Fours | SILVER |
Powerlifting
| Athletes | Event | Medal |
| --- | --- | --- |
| Sudhir | Men's Heavyweight | GOLD |
Squash
| Athletes | Event | Medal |
| --- | --- | --- |
| Saurav Ghosal | Men's Singles | BRONZE |
| Dipika Pallikal Karthik and Saurav Ghosal | Mixed Doubles | BRONZE |
Table Tennis and Para Table Tennis
| Athletes | Event | Medal |
| --- | --- | --- |
| Achanta Sharath Kamal and Sreeja Akula | Mixed Doubles | GOLD |
| Achanta Sharath Kamal, Sathiyan Gnanasekaran, Harmeet Desai, Sanil Shetty | Men's Team | GOLD |
| Bhavina Patel | Women's Singles Classes 3-5 | GOLD |
| Achanta Sharath Kamal | Men's Singles | GOLD |
| Achanta Sharath Kamal and Sathiyan Gnanasekaran | Men's Doubles | SILVER |
| Sathiyan Gnanasekaran | Men's Singles | BRONZE |
| Sonal Patel | Women's Singles Classes 3-5 | BRONZE |
Weightlifting
| Athletes | Event | Medal |
| --- | --- | --- |
| Saikom Mirabai Chanu | Women's 49kg | GOLD |
| Jeremy Lalrinnunga | Men's 67kg | GOLD |
| Achinta Sheuli | Men's 73kg | GOLD |
| Sanket Sargar | Men's 55kg | SILVER |
| Bindyarani Devi | Women's 55kg | SILVER |
| Vikas Thakur | Men's 96kg | SILVER |
| Gururaja Poojary | Men's 61kg | BRONZE |
| Harjinder Kaur | Women's 71kg | BRONZE |
| Lovepreet Singh | Men's 109kg | BRONZE |
| Gurdeep Singh | Men's 109+kg | BRONZE |
Wrestling
| Athletes | Event | Medal |
| --- | --- | --- |
| Bajrang Punia | Men's 65kg | GOLD |
| Sakshi Malik | Women's 62kg | GOLD |
| Deepak Punia | Men's 86kg | GOLD |
| Ravi Kumar Dahiya | Men's 57kg | GOLD |
| Vinesh Phogat | Women's 53kg | GOLD |
| Naveen | Men's 74kg | GOLD |
| Anshu Malik | Women's 57kg | SILVER |
| Divya Kakran | Women's 68kg | BRONZE |
| Mohit Grewal | Men's 125kg | BRONZE |
| Pooja Gehlot | Women's 50kg | BRONZE |
| Pooja Sihag | Women's 76kg | BRONZE |
| Deepak Nehra | Men's 97kg | BRONZE |
Overall Medal Tally Commonwealth Games 2022
| Rank | Country | Gold | Silver | Bronze | Total |
| --- | --- | --- | --- | --- | --- |
| 1 | Australia | 67 | 57 | 54 | 178 |
| 2 | England | 57 | 66 | 53 | 176 |
| 3 | Canada | 26 | 32 | 34 | 92 |
| 4 | India | 22 | 16 | 23 | 61 |
| 5 | New Zealand | 20 | 12 | 17 | 49 |
| 6 | Scotland | 13 | 11 | 27 | 51 |
| 7 | Nigeria | 12 | 9 | 14 | 35 |
| 8 | Wales | 8 | 6 | 14 | 28 |
| 9 | South Africa | 7 | 9 | 11 | 27 |
| 10 | Malaysia | 8 | 8 | 8 | 24 |
| 11 | Northern Ireland | 7 | 7 | 4 | 18 |
| 12 | Jamaica | 6 | 6 | 3 | 15 |
| 13 | Kenya | 6 | 5 | 10 | 21 |
| 14 | Singapore | 4 | 4 | 4 | 12 |
| 15 | Trinidad and Tobago | 3 | 2 | 1 | 6 |
| 16 | Uganda | 3 | 0 | 2 | 5 |
| 17 | Cyprus | 2 | 3 | 6 | 11 |
| 18 | Pakistan | 2 | 3 | 3 | 8 |
| 19 | Samoa | 1 | 4 | 0 | 5 |
| 20 | Barbados | 1 | 1 | 1 | 3 |