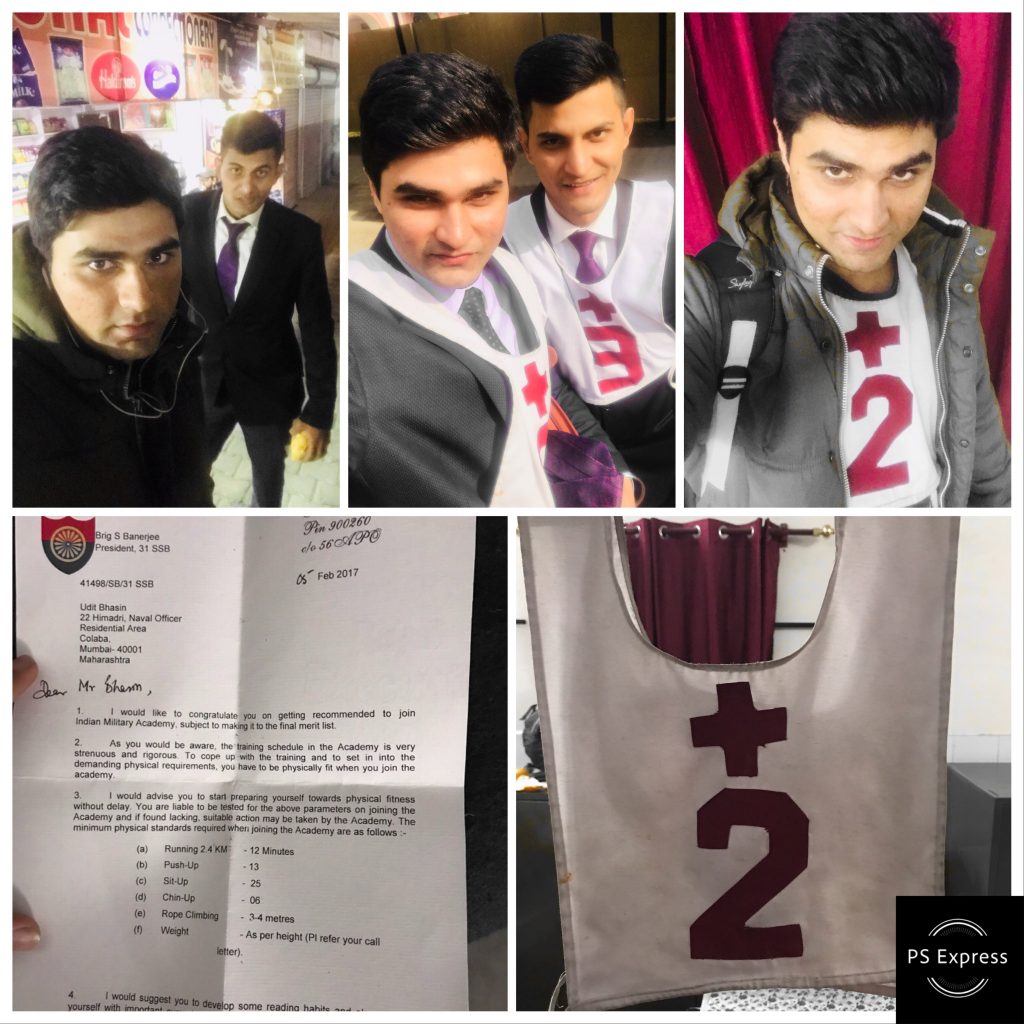 "SOME PEOPLE SUCCEED BECAUSE THEY ARE DESTINED TO, MOST OF THEM SUCCEED BECAUSE THEY ARE DETERMINED TO". Hi everyone, I'm Udit Bhasin and I'm going to share my experience of getting recommended (AIR 6). Coming from a defence background I was always inclined to joining the defence forces but some reason or the other always kept me from doing so. Hence I couldn't appear for NDA after 12th. But I had made up my mind that when the circumstances will be in my favour I will go for it. Being a fine student in both school and my college where I pursued Computer science engineering I managed to get placed in multiple MNC's. But I decided to go ahead with Wipro as it gave me a chance to stay close to my GF who was in Mumbai. Then came TGC 127. I found myself in the best of the situation to apply for it. Came Feb 1st I was at SSB Kapurthala. There were 450 candidates who reported. My OIR went well. For PPDT the picture shown was very blur. I wrote the best story possible and gave a very confident narration. I got screened in. Lots of paperwork after.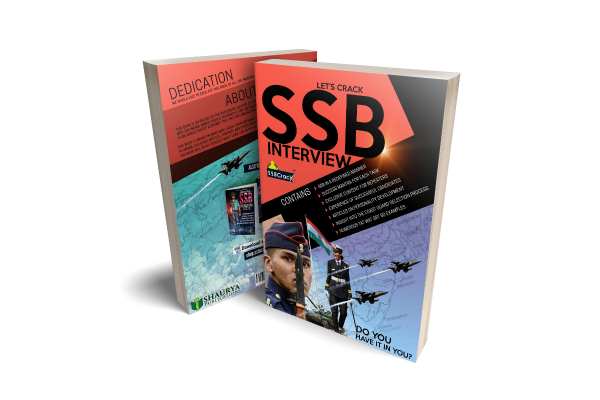 Day 2 : Psychology tests started. I was really nervous from the inside but my life experiences helped me to keep my calm. As a result, I gave all the answers honestly and candidly. My tests went quite well. To my surprise, my interview was scheduled after the tests itself.
Psychology Tests ebooks
Again anxiety kicked in but I kept myself calm. And because of it, I ended up having a great time with the interviewer. I told him about my life experiences,  how my mother being elder to my father creates a difference in my life. I was brutally honest with him and when he questioned me about my declining marks in my 12th, I told him that I got a car and used to take my friends for a ride quite often. I had a very open and friendly conversation.
Day 3: Group tasks started with group discussions. Both of them went well and I gave very good points. GPE didn't go as plan as the candidate sitting next to me created a lot of ruckus in the discussion. But I made up in the ground tasks. I was partially satisfied with my performance. The next day I gave a Lecturette on the topic " Impact of British rule on India " and did well. Had great fun in the obstacle race as well. For IO ended up doing 8 of them. Couldn't complete more I guess because of my smoking habit kicking in.
To be honest I was not expecting my recommendation. The officer came in and motivated us to keep working hard if we don't make it. He started chest no 24. I was numb. Had a quick flashback of the time I had dreamt of this moment. I couldn't speak my name and my roll number. It was the best feeling I had ever felt. 6 of us were recommended.
Then something happened which I never expected. I was declared medically unfit for my kidney. I got to know it didn't function to its full capacity (right kidney was just 13% functional). A devastating setback for me. I cried, felt low but made myself understand that life is standing up again no matter how many times it puts you down.
I made two best friends in the SSB (Vipul and Anshul)and Vipul is in the academy now. I'm hoping that Anshul will also make it soon.