गिरते हैं शहसवार ही मैदान-ए-जंग में,
वो तिफ्ल क्या गिरे जो घुटनों के बल चले.
This means if you're not going to try you are not going anywhere. After 6 attempts, 4 conferences, 2 screenouts, the morale to join forces was always high. But something was lagging. The REJECTION was a REDIRECTION for me. I tried to understand the requirement first. Difference between duty and responsibility. How convincing people is related to rationality. Worked on my knowledge. The last and the most important. PRESENTATION.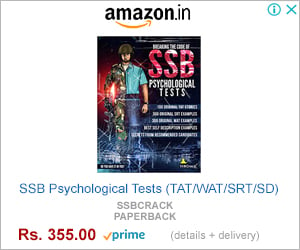 If a candidate is good enough but not able to present it well. I don't think so he's gonna make it. And the fundamental requirement to become a fauji. HONESTY. accepting the reality and becoming a problem solver. So this time, it was my latest and best version. 7th attempt, version 7.0. no, loose ends this time. My conference lasted for 40 seconds or a minute. Then, everybody was waiting for the results. The officer came and announced the chest no.s…he said "chest no. 30" thrice !!
And I made it !! It was unbelievable for me. I cried like hell. Made my parents and friends proud. And then it was AIR-2. So friends, something we win, sometimes we lose. Every day we try.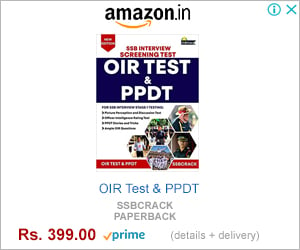 What Is NCC Special Entry Scheme
Who can apply: Male and female candidates (Males married/unmarried and females unmarried), who have completed 2 years of service in NCC Senior Division Army along with minimum of 'B' grade in 'C' certificate examination.
Educational Qualification: Graduate and above, final years are also eligible with minimum 50% in aggregate in graduation.
Age: The candidate's age must lie between 19-25 years at the time of course commencing.
Training Academy: The training academy is OTA Chennai.
Commission: Short Service Commission.
Notification: Notified by Additional Directorate General Recruiting / AG Branch in Jun / Dec.
Procedure: On special screening of the applications received by ADG Recruiting, direct calls for SSB are made to the shortlisted candidates. Eligible candidates will be called at selection center where two stages of screening will be run and those clearing Stage-I will undergo five-day SSB interview. Successful candidates from here will move on to medical examination for physical fitness. As per the merit list prepared by DG Recruiting, selected candidates will get admission into Indian Army through OTA Chennai.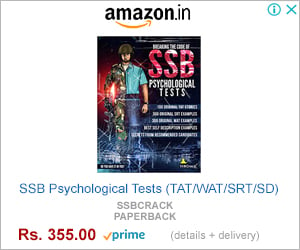 To crack the SSB Interview, You can join our SSB interview live classes batch and we recommend you to Enroll SSB INTERVIEW ONLINE COURSE. Trusted by thousands of defence aspirants.